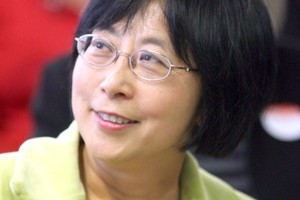 Pansy Wong's resignation from the Cabinet is another indictment of the perk Parliament persists in granting its members for overseas air travel.
Strictly, the perk is for private holidays, but since it covers a partner's costs too, the temptation to mix business with leisure will be at times irresistible.
Mrs Wong and her husband visited China in 2008. While there, her husband helped arrange a deal between a Rotorua company, Pacific Hovercraft, and a Chinese investor. Mrs Wong witnessed the deal, signing herself as a New Zealand Government minister. For that she has faced questions in Parliament this week.
But her resignation yesterday came with her disclosure that Parliament had subsidised their airfares and she could not assure the Prime Minister this was the only time business had been done on the perk.
It would be remarkable if she is the only MP in this position. Any with a self-employed partner would know how hard it must be to pass up opportunities that may occur while overseas on the taxpayers' tab.
These things might never come to light unless a deal goes sour, as this one did.
Arguably, Mrs Wong's signature reference to her public position was a greater misjudgment - the Government had no part in the deal - but the travel subsidy has been her undoing.
The temptation it presents is one more reason for Parliament to scrap this needless and increasingly troublesome perk. If MPs paid for private holidays as ordinary mortals do, they would have a happier time on their return.