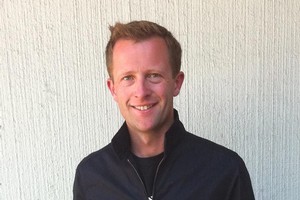 When Jonathan Good lost a friend and a cousin in the space of a week, he turned to the internet to reminisce with family and friends.
He soon discovered that popular social networking sites like Facebook struggled with the concept of death - awkwardly-placed ads marred the page, the profile would be shut down, or worse, think the site would think the deceased was still alive.
So the born-and-bred Aucklander set up 1000Memories.com with two other friends - Rudy Adler and Brett Huneycutt - in the United States.
The free website is dedicated to honouring the deceased in the digital realm. Personalised memorial pages can be set up, so friends and family can be invited to share stories and photos.
"Each of the founders has been touched by death in the last few years with friends and family passing away," Mr Good said.
"We wanted to create a space specifically with the right tone, to help people deal with their grief and do something positive in a loved one's memory."
After studying at Mt Albert Grammar and Auckland University, Mr Good went to Oxford University as a Rhodes Scholar. From there, he moved to the New York office of consultancy giant McKinsey & Company for 3 before setting up 1000Memories.com in March. He now lives and works in California.
The 1000Memories.com site is being noticed by American media.
It has been plugged in the New York Times, Forbes magazine, tech blogs and national television as more people sign up.
The website will also feature in an upcoming issue of GQ magazine.
But Mr Good says the best feedback comes from users.
"It's really nice to have the emails, the phone calls. A lot of people commented that they enjoyed the photos that another friend or family member shared that they didn't know existed.
"It's amazing what people can find in a shoe-box, scan it, then put it on the site. People love being able to share those sorts of things."