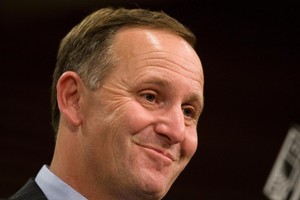 New Zealand and Russia have had basic initial talks about a possible free trade agreement (FTA), Prime Minister John Key says.
Mr Key was in Vietnam for the East Asia Summit at which Russia was a guest ahead of their full membership next year.
Mr Key sat next to Russia's foreign minister Sergey Lavrov at lunch yesterday.
He said they had an interesting chat.
He said initial discussions with Russia over an FTA had been held and if signed it would be one of the first Russia signed.
Russia was an interesting market with half their economy being oil and gas. But, they had a big forestry sector and presented interesting opportunities, Mr Key said.
"While we sometimes represent a threat to their domestic agriculture sector we also represent an opportunity to make sure that their citizens have high quality food with good food security."
An FTA with Russia would be much like New Zealand's with China and Russia may choose to use it as a test for future agreements.
However, "no one's arguing that it's easy," Mr Key said.
- NZPA