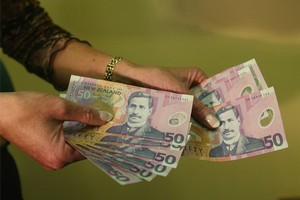 An Auckland-based energy research company has been ordered to pay nearly $90,000 to two of its staff after they complained that it failed to pay them for five months.
Energy Research Laboratories NZ Ltd, set up in August 2008, was ordered by the Employment Relations Authority, to pay $55,191 to its former national operations manager, Stephanie Anderson, and $34,309 to its marketing manager, Caroline Kidstone.
Energy Research's sole shareholder William Cronje, who has 12 million shares in two parcels, blamed the two women as well as the failure of promised investors to materialise for the financial failure of Energy Research. The company was not represented at the authority's investigations hearing, and Mr Cronje said he was too ill to attend.
Including Mr Cronje, the company's directors include three in South Africa, one in Singapore and two in Auckland.
Ms Anderson was told in a letter dated March 25 that she was on a salary of $120,000 a year, with a $75 a week clothing allowance.
She set up premises for the company and sought central and local government funding for one of its four main projects, a horizontal wind turbine called Sailgen, but "Mr Cronje blocked her from ever spending much money in support of these objectives", the authority said.
Ms Anderson employed Ms Kidston, a former colleague on a salary of $90,000, also with a clothing allowance of $75 a week. "By May, Ms Anderson was having problems with issues of expenditure, including her salary," the authority said. She was eventually paid for two weeks, but Ms Kidston was never paid.
By July all three of the company cellphones had been disconnected because bills had not been paid. The pair were locked out of their offices and unable to do much work, while Mr Cronje was difficult to contact. They resigned on September 16, and the authority said that until then, they were employees and entitled to be paid.
- NZPA