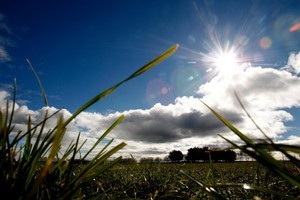 The Chinese company bidding for the Crafar farms has told its shareholders it is "mystified" why the Serious Fraud Office is looking into its business dealings in New Zealand.
And it is urging the Overseas Investment Office not to wait for the outcome of the investigation to decide whether it should be allowed to buy the farms.
Natural Dairy has finally made a statement to the Hong Kong Stock Exchange, six days after the SFO revealed it had reason to suspect serious or complex fraud may have occurred.
The SFO has promised a speedy investigation, but Natural Dairy complained yesterday it had still not heard from the office.
In a lengthy statement, it reiterated it had nothing to hide and was confident the SFO will discover no irregularities in its transactions.
It has noted that despite "intense legal and commercial scrutiny" from a slew of New Zealand and Hong Kong banks, law and accountancy firms, as well as numerous government agencies, "not one of those parties has ever mentioned fraud and/or the need for an investigation".
Among those it has name-checked are Westpac, KordaMentha, BDO, Bell Gully, Minter Ellison, Knight Coldicutt, barrister Paul Sills and two QCs: Bruce Gray and Bruce Stewart.
The company has also reiterated its view that May Wang's company, UBNZ, has not breached any rules by already buying four farms from the Crafar family.
However, the OIO disputed that yesterday and said it was still investigating whether the company had breached the Overseas Investment Act by not obtaining its consent.
In June, a High Court judge dismissed an application by UBNZ and Natural Dairy for a declaration that they did not require consent to purchase a further 16 Crafar farms.
UBNZ and Natural Dairy are appealing the decision, but the appeal is not due to be heard for at least another six months.
Meanwhile, Natural Dairy has lost another key executive. Its company secretary resigned this month for health reasons. She is the third executive to resign for health reasons in the past two months.
Last month its chairman and another director quit - taking the total number of resignations from its board over the past year to at least seven.
The company is several weeks' overdue announcing its annual results. Under HKSE rules, it was supposed to announce its results by the end of September. It has blamed the delay on a lack of information from its overseas subsidiaries.
In February, it parted company with its auditor, ShineWing, saying the two sides were in dispute over its audit fee, and hired a new firm.
Natural Dairy has confirmed May Wang worked for ShineWing as an audit manager until July last year. However, it has denied any conflict of interest.