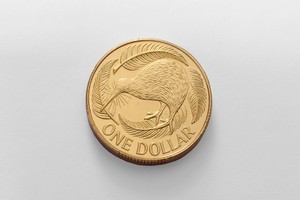 A new entrant to the KiwiSaver market says it's not put off by being the 54th scheme on offer and plans to target professionals and those who have yet to make an active choice on which fund they are in.
Privately owned New Zealand Funds Management started a KiwiSaver scheme on Friday, bringing the number of schemes back to where they were when it first started in 2007. Since then three scheme providers have dropped out. NZ Funds will be the third to launch in recent months, joining Kiwibank and Milford Asset Management.
Chief executive Richard James said it had always been its intention to wait until the market developed and it now believed KiwiSaver was getting to a point where people will move around and consider their options.
"We think as people develop meaningful amounts of money in their accounts they will make more selective choices. What we are anticipating is they will begin to look at how their portfolio is managed."
James said around 40 per cent of people in KiwiSaver had come in through the default function which automatically enrols people to one of six schemes when they start a new job.
"People are choosing a safe investment option today. They need to take risks today to make sure they have enough for their retirement."
James said its scheme would be tailored to where a person was in their life. The fund manager also hoped to differentiate itself by publishing every security in every portfolio every month and being transparent with its costs.
"We want people to know what they own and who it is being managed by."
James said it hoped to build up its KiwiSaver members through financial advisers as well as targeting employers. Although 38 per cent of the eligible population had signed up many professionals still had not joined.
"We are pitching to that more discerning market," he said.
But the company did not have any specific targets for the number of people it wanted to sign up or market share.