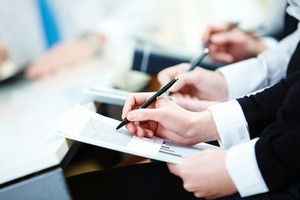 Kiwi customers of failed Australian insurance company HIH are being asked to come forward with claims on policies they may not even know are still active.
Nine years after the collapse of the HIH group, a New Zealand judge has given policyholders until March 1 to file claims on their professional indemnity and public liability insurance.
HIH went into liquidation in March 2001. HIH Casualty and General Insurance (NZ) was the main trading vehicle for the group in New Zealand and went into liquidation later the same year.
It had bought business insurer FAI in 1999. In May 2001 it sold most of its business to another Australian company but some policies remained.
There is no New Zealand precedent for the liquidation of an insurance company so liquidators Kerryn Downey and William Black had to apply to the court on how to deal with the leftover policies.
Of main concern were so-called "long-tail" professional indemnity (PI) and public liability (PL) policies written by FAI before the liquidation.
While there are unlikely to be any remaining PI claims, there may still be PL claims, particularly in relation to leaky buildings.
Associate Judge John Faire has ruled that FAI policyholders have until March 1 to lodge final claims.
For example, a builder may have put up faulty cladding during the lifetime of the policy but the owner of the leaky home may not have become aware of the problem for several years.
The 10-year limitation on weathertightness claims began from when the building was completed. Allowing a year to serve proceedings, that took the final date for receiving PL building claims to March next year, the judge said.
He ordered the liquidators to write to policyholders and to place advertisements in Asia Pacific newspapers by the end of last month to advise the public of that deadline.
Downey said the publicity was expected to bring out a few claims.
Actuaries had estimated the final claims bill at about $2.5 million, much less than the companies' $80 million surplus.
"I'm pretty confident we're highly unlikely to see claims exceeding the reserves."