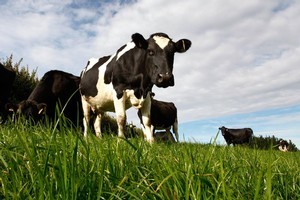 The New Zealand Superannuation Fund is close to naming a manager who will begin investing directly in local farms on its behalf.
The $17.2 billion state-owned fund has plans to acquire more prime New Zealand assets including rural land, state-owned enterprises, small high-growth companies and iwi businesses.
Yesterday it revealed its annual report for the year ending June 30 showing a 15.45 per cent return and strong bounceback from the -22.1 per cent return in the previous year.
Guardians of the New Zealand Superannuation Fund chairman David May said the fund had benefited from a strong rebound in global equity markets.
"We did suffer a bit during the global financial crisis. But a key point we did learn was to keep your nerve when things do start to go wrong."
The fund had used its long-term horizon to invest in unlisted and illiquid assets.
During the year it invested $210 million in the Shell downstream assets alongside Infratil as well as committing US$300 million to "catastrophe bonds" - a reinsurance product which covers earthquakes and hurricanes outside New Zealand.
It had also made progress on New Zealand investments where the fund had looked at 41 opportunities during the year.
Chief executive Adrian Orr said it had turned down many of the opportunities because they just didn't stack up while it did not believe it could add value to others.
The fund was still undertaking due diligence on two proposals at this stage but Orr would not give any more details.
"The investments we are still keen on are where we are invited into the room, where we can add value through our long-term horizon, skills and who owns us."
But Orr said its appointment of a local rural manager was going well and it planned to make an announcement soon.
"There were 30 potential contenders and we are now working very closely with a single manager and we hope that will turn into a long-term relationship."
He would not say how soon an investment was likely to be made but indicated the fund had looked at the Crafar farm deal and the farm assets likely to be up for sale as part of the South Canterbury Finance receivership.
"We are very aware of what is out there. We are generally the first point of call for capital. Our challenge has always been whether to buy set pieces now or pick up and create our own portfolio of farms."
It had also been researching international rural investment which Orr said would likely be a combination of direct and collective investments most likely with other sovereign wealth funds.
Orr said it was possible the fund could work with the Dutch, Canadian or Asian investment funds as well as endowment funds like the Harvard University fund which recently bought farmland in the South Island.
While it was difficult to predict the performance for the year ahead, Orr said it still saw enormous benefits in being invested in growth assets.
He said the fund had beaten its risk-free target in five out of the seven years since it was launched and in the two years it was hit by the one in 100 event of the global financial crisis its returns had still remained within its worst case allowances.
The fund had risen 53.5 per cent since its lowest point during the global financial crisis in March last year.