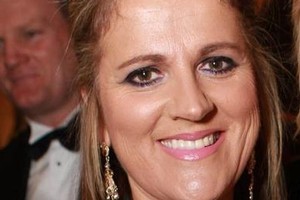 We are ideas people, but making money from inspiration requires visionary planning and long-term commitment.
Our best exporters have an intellectual property (IP) strategy that is tightly aligned to their international business strategy.
They ensure staff have the tools, knowledge and systems to maximise the net receipts from their IP.
Patents and licensing agreements protect and monetise their ideas in target markets, as well as in places where they foresee future growth.
And they don't let distance become a barrier to protecting their IP rights.
Animal health company Bomac is bringing exciting products to market in an industry dominated by large multinationals.
Recognition leads to scrutiny from competitors, so Bomac protects products in major markets with patents. It fosters a culture of innovation to keep products moving ahead of competitors.
EverEdge IP believes IP is the greatest human and business asset. It develops concepts through to commercialisation and also advises others about how to make money from their ideas.
Identifying plant technologies and licences that can be sold internationally is the core business of Grasslanz Technologies. It maintains value by retaining full or part ownership of IP monetary returns and taking out patents to block competitors.
A culture that "enables discovery" permeates Telemetry Research, which is carving out a niche in the miniaturisation of biomedical applications. Patenting its technology is considered vital.
Animal identification company Zee Tags recognised early that a proactive IP strategy was critical to its sustained success.
While IP rights and control sometimes have to be shared with international partners, the challenge is to ensure that the lion's share of the net receipts from its exploitation comes back to New Zealand.
* Bomac, EverEdge IP, Grasslanz Technology, Telemetry Research and Zee Tags are all finalists in the Best Commercialisation of Intellectual Property in International Business category in the New Zealand International Business Awards. Award winners will be announced next Wednesday.
* Julie Christie is the founder and CEO of Eyeworks New Zealand and Australia.
ON THE WEB
www.nzte.govt.nz/awards