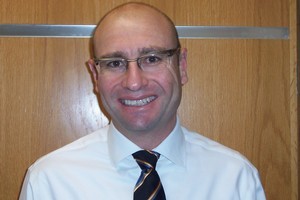 The world's biggest farmers' co-operative, Indian Farmers Fertiliser Co-operative, says it will set up a huge dairy farming venture with Fonterra to produce milk for premium customers.
It is looking at importing thousands of high-yield cows in partnership with Fonterra, according to India's Economic Times newspaper, which said the Indian Government was considering relaxing a three-decade-old regulation on importing milking cows for commercial herds to help the venture get under way.
Fonterra's director of global trade, Kelvin Wickham, confirmed last night that Fonterra had an interest in the Indian dairy market, which is the world's largest and is growing rapidly.
"We are in exploratory talks with Iffco, a large Indian farmer co-operative, about potentially establishing a dairy farming operation in India," he said.
"It is early days and we do not yet have any formal agreement."
The starting point for any dairy business in India would be securing a high-quality, traceable milk supply.
The Economic Times said that the10 billion rupee ($3 billion) project would sell the country's most quality-sensitive, expensive milk under the Kisan brand name.
"The project involves import of 3000 Jerseys and Holstein heifers from Australia and New Zealand and procurement of 10,000 local cows annually for the next three years," the newspaper said.
Iffco managing director US Awasthi told the Economic Times: "We've agreed to collaborate and will be applying formally for clearances soon."
Iffco would have a 45 per cent stake, Fonterra would hold 35 per cent and an Indian company, Global Dairy Health, would hold the balance of 20 per cent, the newspaper said.
The Nellore dairy plant in Andhra Pradesh will help develop India as a hub for milk exports to Southeast and West Asia, and a second plant will be set up in Sholapur, in Maharashtra state.
Average daily production of one million litres of milk will be upgraded progressively to 10 million litres.
The chief executive of the Nellore project, M. Rajashekariah, said previously fragmented supply chain models had made quality a challenge, but the new venture would have "end-to-end quality control".
India produces 108 million tonnes of milk a year - most of it consumed in the domestic market - and the demand for milk is projected to rise to 180 million tonnes by 2021.
- NZPA