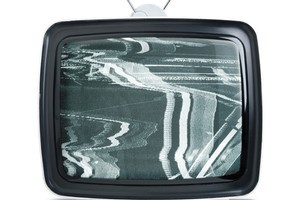 The next generation of mobile phones are set to disrupt households' cable television - and possibly their neighbours' sets as well.
Research by Cable Europe, the trade body, appears to confirm the industry's worst fears that mobile phones on Long Term Evolution (LTE) technology will interfere with cable TV if used within six metres of a set top box.
A 'Cable Europe' report, compiled by Belgian testing group Excentis, said that it is "very likely" that a significant number of users will experience interference to their services. The UK is to fully switch to digital TV by 2012, and the bandwidth freed will be auctioned off to mobile phone companies for LTE - or 4G - services.
However, research in other European markets was suggesting at the end of last year that the new mobiles could knock out cable TV services. The EU has issued guidance on the issue and has urged governments to take potential interference into account.
The New Zealand Government announced last month that this country's analogue television service will be switched off progressively between September 2012 and late 2013.
Spectrum freed up after this switch off will be used for 4G telecommunications services.
The crucial bandwidth at the centre of the issue is 800Mhz, which will be used to bring in LTE, which will allow users access to the internet on mobile phones at 20 times current speeds. The frequency has also been seen as useful to bring mobile broadband to rural areas.
However, tests found that some of the new high-powered mobile devices cause cable TV to disrupt, from pixellation to total loss of image. It has emerged that the European standards for a cable TV box shielding and wiring insulation were not set at a strong-enough level to prevent interference from LTV mobiles.
This issue is worrying both the mobile and cable TV industries. Many have been meeting informally in a bid to head off a potentially disastrous issue for them. While the problem is several years off in the UK, the battle is already playing out across Europe.
The reports have prompted cable operators in Germany to lobby the government to delay the awarding of freed up spectrum in the country. In the UK, cable TV provider Virgin Media has had talks with the government and media regulator Ofcom after it held tests that confirmed the devices could be a problem. The watchdog is to consult on UK spectrum auctions and will consider the issue.
One industry source said: "There have been a lot of conversations in the UK, everyone wants to get this sorted." In 2009, Kip Meek, who oversaw the last government's plan to auction off the new spectrum in the UK, said the issue needed looking at.
-The Independent