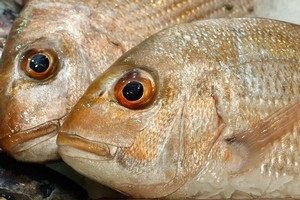 Listed fishing company Sanford has applied to the Commerce Commission for clearance to buy aquaculture business Pacifica Seafoods Group.
The application did not imply any agreement, the company said.
Pacifica was part of the Skeggs Group of companies and focused primarily on mussels, with some salmon and oyster operations.
Sanford managing director Eric Barratt was not commenting this week on the reasons for Sanford's interest in Pacifica or the time-frame of events. Sanford is likely to be undertaking due diligence on the company.
In its interim report for the six months ended March 31, Sanford said the three largest mussel processing plants in New Zealand were the Sanford Havelock plant, the Pacifica site in Christchurch and the North Island Mussel Processors plant in Tauranga, which is an equal joint venture between Sanford, Sealord Group and Greenshell New Zealand.
Sanford said it had worked on a number of initiatives to bring some order to the market and had agreed to form a joint company to create a single brand to exclusively market mussels into China called Pure New Zealand Greenshell Mussels.
China had not taken significant volumes of mussels for a number of years and, under the free trade agreement, the tariff would drop progressively to zero by 2012.
The joint company was launched in Shanghai and owned by Sanford, Pacifica, Sealord, Greenshell New Zealand and Aotearoa Seafoods.
Revenue at Sanford for the six months ended March 31 dropped 19 per cent to $185.9 million, which included lower prices and volumes for some species and the effect of a higher exchange rate.
At the release of the interim result in May, the company said that despite the poor result there were indications of a reasonable recovery in the second half of the year.
Fisheries and aquaculture minister Phil Heatley said in July that the Government had agreed more recommendations to boost the potential of the aquaculture sector to generate sustainable economic growth.
At that time there were more than 60 applications awaiting a decision, involving more than 8000 hectares.
Regulations were on track to support the aquaculture industry's aim of reaching a goal of $1 billion in annual sales by 2025 - a three-fold increase, Heatley said.
Sanford shares were up 2c yesterday, closing at $4.