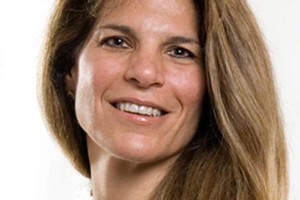 How do we generate more new business cheaply and easily? That's the magic pill businesses are looking for. Some might feel social media is the answer. However, is social media all it's cracked up to be right now? Should social media experts be more honest? This is the dilemma I faced last week.
I was engaged to run a 4 1/2 hour workshop about Facebook and social media. It was for a small professional services business consortium at their annual get-together. The group was predominately male, middle-aged, very conservative. Business was slowing and they were looking at ways to pick up the slack.
Hmm, I thought. Interesting. I started researching their industry, asking pertinent questions, reviewing in detail the services they offer, their client demographics. I reviewed their websites, looked at what marketing they are doing now and their client communications. Naturally I did internet searches to see how their industry was using Facebook, YouTube, Linkedin, Twitter worldwide (very little in actual fact).
Even though they asked for a social media workshop, I knew it would be doing them a real disservice if I did just that. So I telephoned my contact and asked "May I do a more comprehensive workshop? If we only look at Facebook and the other social media sites in isolation at your conference, what we are talking about is the 'postman', the 'delivery mechanism'. Social media, in my view, is one of the vehicles you use to carry your communications to your clients and prospects." I continued by saying "I'd like us to work together to review and tweak your communication strategy first, then to concentrate on how you disseminate the messages using different modes - email, sms messages, newsletters, social media, phone and in person."
They agreed, although I'm not sure that at the time they understood what I meant by the postman concept.
This was a rather nervy action to take with a new client. I could have followed directions. It would have been so easy to do as asked. Instead, I spent much more time than normal developing a suggested communication strategy for them that I felt would be a better return on investment of their time and resource.
The four reasons I had for believing it wasn't the best for them?
* Not much marketing before
The amount of work coming in previously was more robust, so they hadn't had to do a lot of marketing. The different member groups mostly had newsletters, but they all concentrated on a single topic as this was the industry they operated in. It wasn't well-rounded to cater to all the different types of clientele.
* Too busy and short-staffed
Social media takes time and effort. Would it be the proper use of their time to take them away from their work to focus on making their social media sites successful? If not, was giving it to the receptionist or junior staff the right thing to do? I didn't think so.
* Hard to get traction in social media
I wrote about this in my last column. It's very, very hard to get good traction in social media. Have a look at all the work I've done on my website (successis.co.nz) and my Facebook business page yet I only have 839 fans after 7 months.
* Client demographics
Yes, Facebook has 500 million users and about 90 per cent of NZ youth have a site. However, the client's demographics aren't so well represented.
My answer to the question "how do we generate more new business cheaply and easily" was the workshop I put together. The message was this:
* Never let anyone go. Develop an information-rich database.
* The database incorporates not only your clients, but includes all the time, money and work you've done developing prospective clients and business referrers.
* For business, consider social media sites as your online database. Your collection of fans, followers, connections and friends are in essence similar to and an adjunct to the permission marketing database stored in your computer.
* Develop an excellent and well-rounded communication strategy to add value - that will give them a reason to read/listen in this frantic world they live in.
* Use many modes to shoot that communication out - email, online newsletters, social media sites.
Or, to succinctly sum up: 1) Database. Activity (i.e. communicate). Email 2) Use YouTube and Facebook privately for sharing knowledge, training and internal communication.
I don't know if they'll follow my advice - you know the old adage - you can lead a horse to water but you can't make it drink.
Debbie Mayo-Smith is a bestselling author and international speaker.
Debbie Mayo-Smith Facebook Business Page