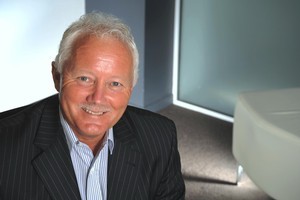 A survey by the Auckland Chamber of Commerce indicates the city's business community is experiencing a "massive drop in confidence" about its future.
The quarterly survey, carried out last week, found only 18 per cent of businesses were more positive than negative about the next six months.
That figure was a considerable drop from the 35 per cent recorded in the June survey and 32 per cent in March.
Companies would be forced to cope with consumers cautious about decision making, as well as local bodies and institutions delaying the start of new projects as a result of the pending formation of the new Auckland Council, the survey found.
Access to affordable finance was also a concern for businesses wanting to expand.
Chamber chief executive Michael Barnett said the city's businesses were facing a grim reality.
"I think the recovery is not going to be speedy," he said. "I think this whole process of recovery is going to be years rather than months in the making."
Barnett said the Christmas period was likely to provide a boost to businesses, although it was likely to be a much flatter lift in trading than usual.
"When you've got consumers stuck with their hands in their pockets you're entering into an environment that is going to be flat."
The survey also found that 17 per cent of businesses were finding it more difficult to recruit skilled staff, compared with 13 per cent in March.
Over 50 per cent of respondents expected costs to go up, while only 30 per cent expected to be able to raise prices.
The two most limiting factors for growth, respondents said, were demand (54 per cent) and finance (22 per cent). Sectors most affected by demand were manufacturing, professional services, the service sector, technology, communications and the trades.
Sarah Trotman, managing director of SME support agency Bizzone, said the results reflected the experiences of the businesses she dealt with.
"I really think the Government needs to show some more leadership in the field of business support," she said. "There are enough policymakers at the Ministry of Economic Development that probably have better answers than I do but the reality is that very few of them have ever had to put the payroll on their credit card."
Barnett said next year's Rugby World Cup would provide a welcome boost. "Eighty-five thousand credit cards coming into the country is going to make a difference."