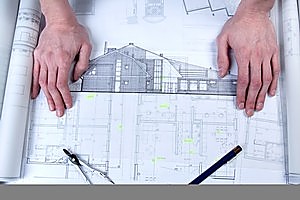 A real estate agent who advertised a house as being 'architect designed' when it was not, has been named and shamed in a decision released by the Real Estate Agents Authority (REAA) today.
Robert Mosen of Richardsons Real Estate has been found guilty of unsatisfactory conduct by the authority's complaints' assessment committee, who said the advertisement could have been misleading to prospective purchasers.
The decision does not state where the real estate office is located, although REAA's public register says Richardsons Real Estate is in Pauanui.
"The general public when dealing with real estate agents has the right to expect that the information they present is true and accurate," the committee said.
"There is a general perception that houses designed by architects are very well designed and of a higher than average quality, or desirability, and that these houses command a premium price in the market place because of these factors.
"In this instance any prospective purchaser who relied on the advertisements statement that the house was 'architect designed' would no doubt feel that they had been misled."
The committee said the 'mistake' could also work in the agent's favour, making the property easier to sell, or potentially attracting a higher price for it than could otherwise have been obtained.
The complainant, after viewing the advertisement, said Mosen told him the property had been designed by "Mr N", when Mr N was not a registered architect.
In a response to the committee dated May this year, Mosen said he gave the complainant the name of the architect that was listed on the building's plans.
Mosen said the complainant's inquiry was not based around whether or not the building had been designed by a registered architect, but "who was the architect".
"I maintain that the building was designed by an architect, and I quote Webster's Concise English Dictionary, "a person who designs buildings and supervises (their) erection".
Mosen said he did not misrepresent the property and was acting in good faith when placing the advertisement.
While the committee accepted the conduct was at the lower end of the scale, and the error was probably a genuine one, the "mistake was to describe the property as architect designed when it was not," the committee said.
The New Zealand Registered Architects Board list the names of all registered architects on its website, information which was readily available for the public to check, the committee said.
"Taking into account the fact that the mistake was probably a genuine one it is the decision of this CAC that we impose no further penalty or censure other than our finding," the committee said.