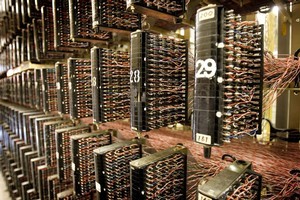 Chinese technology giant Huawei is in town demonstrating the technology that could power the Government's high-speed broadband scheme.
Since yesterday Huawei has been talking to industry players including telcos, lines companies and government representatives.
Tomorrow Huawei will host Communications and IT Minister Steven Joyce and Crown Fibre Holdings chief executive Graham Mitchell as keynote speakers at its ultra-fast broadband technology summit.
Other speakers include Huawei chief technology officer Daniel Tang and representatives from Singapore's next generation broadband network.
The three-day event includes live demos of the company's technology running high definition IPTV, e-heath and e-government applications.
To date, Huawei's main New Zealand contract has been the supply of network equipment to new operator 2degrees.
Telecom has a long-standing relationship with Alcatel-Lucent and has tested Ericsson-supplied technology.
The lines companies, which have clubbed together to form the Regional Fibre Group, have sought technology advice from Ericsson but the agreement does not tie them to buying equipment from the Swedish tech company.