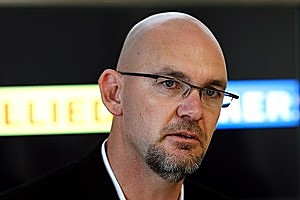 Allied Farmers has slashed its term debt with Westpac to just $1.65 million.
The rural and financing company, which reported a year to June 30 loss of $77.6 million on Friday, yesterday said it had dropped its debt from $14.2 million in the last week following two settlements.
Yesterday it received $3.75 million from the receivership of the Maison Reeves Condominiums in the United States and last week it was paid an early settlement from the Queenstown Five Mile development of $8.8 million.
Allied managing director Rob Alloway said the company was making good progress on reducing its debt and restructuring the business.
"While this is taking some time I think we have a much clearer picture and can now move forward with some confidence," Alloway said in a statement to the stock exchange.
Alloway said the payment from the MAC receivership had been slightly delayed to allow further discussions with the receiver over the amounts to be included resulting in an increase from $3.5 million to $3.75 million.
A further $7 million from final sales of the remaining condominiums in Beverly Hills was expected before the end of the year.
Allied, which last December acquired the loan book of Hanover and United Finance, has been in talks with Westpac over its funding since June.
Its term debt was due to expire on July 1 but Westpac agreed to extend it to September 24 under a range of terms and conditions including debt reduction milestones to allow Allied to implement a range of restructuring initiatives.
In July, Westpac extended it until March 31.
However, Allied is in the process of negotiating new funding.
In Friday's accounts the company said its results had been prepared on the "going concern" basis on the assumption that funding initiatives being arranged by the company were completed in the near term.
Allied shares closed down 0.2c to 2.8c yesterday.