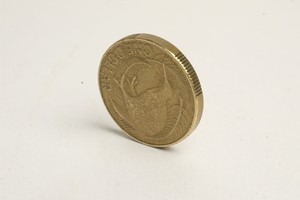 The New Zealand dollar surged against the yen after the Bank of Japan intervened to knock its currency down, but this market is also braced to see if the Reserve Bank of New Zealand (RBNZ) will pause in raising interest rates tomorrow and for how long.
The NZ dollar rose to be 62.17 yen at 5pm, its highest level in nearly five weeks, from 61.18 yen at 8am and 60.78 at 5pm yesterday after the Bank of Japan intervened for the first time in six years today to buy US dollars and sell yen. The NZ cross rate reflected the lower yen.
The NZ dollar also eased to be US73.19c at 5pm from US73.63c at 8am as the US dollar rose. It was US72.91c at 5pm yesterday.
The US dollar was up more than 2 per cent at 84.99 yen rebounding from a fresh 15-year low of 82.87 yen.
Japan's Finance Minister Yoshihiko Noda confirmed the intervention, saying Tokyo was communicating with authorities overseas but indicating that Japan had acted alone. The Nikkei share index surged 2.8 per cent on word of the intervention, Reuters reported.
"Japan's authorities have declared war in sending a signal that they will not allow the dollar yen to fall to 80 easily," said Lee Jin-woo, head of the research centre at NH Investment & Futures in Seoul.
But Imre Speizer, strategist at Westpac, said that whether there would be follow through in US dollar strength was another story. Today's moves were knee-jerk reactions.
"You think of the economic implications - if you weaken the yen and people know the yen is going to carry on being weak then people will get out of the yen and get into other currencies like high yielders," he said.
Attention in this market is also turning to tomorrow's RBNZ Monetary Policy Statement. A pause in the tightening cycle, which keeps the official cash rate at 3 per cent, is fully priced in the market. Traders will be looking for some clues about how long they will pause for.
Any signal of a pause for one meeting will be seen as hawkish, while a pause for more than four meetings will be seen as dovish. There is a debate about how the market will react to the middle ground between these two scenarios.
The NZ dollar was at 0.4724 euro from 0.4722 euro yesterday and at A78.07c from A78.11c.
The trade weighted index was at 67.49 at 5pm from 67.24 at the same time yesterday.
- NZPA