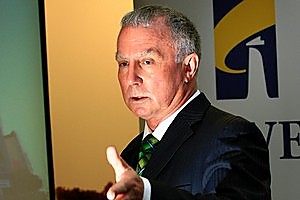 Tower, the insurer controlled by Guinness Peat Group, will have to compete with Vero Insurance for ANZ National Bank's policyholders after they agreed to end an 18-month dispute.
The firms have been in a tussle since a March 2009 High Court ruled Tower was entitled to keep renewing policies sold to ANZ customers after the bank decided to change its provider to Vero.
Tower managing director Rob Flannagan said the dispute was going in circles with appeals and counter-appeals and both parties decided to call time.
That leaves the policies open to renewal by Tower as the book is run down.
"There were ongoing legal cases for the rest of this year"
and it was in everyone's interest to reach an agreement, Flannagan said.
"There's nothing dramatic about the settlement."
Tower's shares rose 0.5 per cent to $1.86 in trading today, while ANZ Banking Group, the parent of ANZ National, was unchanged at $30.70 on the NZX.
ANZ National tried to block Tower from renewing the insurer's policies, saying the customers belonged to the bank and should be transferable to its new partner.