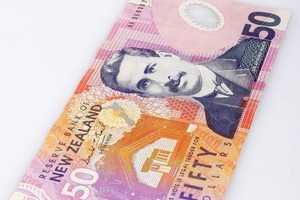 The New Zealand dollar climbed over 73 US cents for the first time in a month amid signs China's economic growth is stabilising, while bank regulators weren't as tough on lenders with new prudential requirements.
A slew of Chinese data on Saturday showed the world's second biggest economy's retail sales, industrial production and new loans grew ahead of analysts' expectations, stoking investors' appetite for higher-yielding, or riskier, assets.
This was underpinned by bank regulators setting the required capital ratio for banks at 7 per cent, rather than 10 per cent wanted by American and English central bankers. Last week, there were concerns Europe's banks would struggle to raise the additional cash required to meet the tougher requirements of Basel III, and the weekend's summit gave them until 2018 to phase in the new ratio.
"Risk appetite is on the front foot, and if Asian equity markets run away, more buyers will emerge," said Mike Jones, strategist at Bank of New Zealand. "According to our fair value model, the kiwi's not over-valued yet, and there's more room for it to gain."
The kiwi climbed to 73.15 US cents from 72.92 cents on Friday in New York, and increased to 67.89 on the trade-weighted index of major trading partners' currencies from 67.40.
It rose to 61.64 yen from 60.93 yen on Friday, and edged up to 78.68 Australian cents from 78.56 cents. It advanced to 57.46 euro cents from 57.01 cents last week, and gained to 47.5 3pence from 46.96 pence.
Jones said the currency may trade between 72.20 US cents and 73.40 cents today, with upbeat investor sentiment likely to underpin buyers on the day.
The better-than-expected Chinese data burst speculation on Friday the world's second-biggest economy may tighten monetary policy today, with China's faster inflation coming from the one-off impact of flooding on food prices.