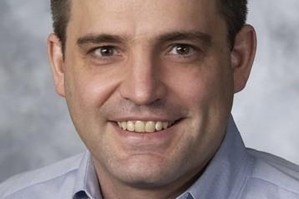 The Government's ultra-fast broadband scheme could be a catalyst to flush out people who don't know things are impossible, says a visiting technology company representative.
James Watt, of telecommunications technology giant Alcatel-Lucent, said the broadband initiative coupled with "native Kiwi creativity" could create innovation.
"The access is the starting point. The opportunity is what can be done with that," Watt said.
"It will be interesting to see when the discussion shifts away from the practical and the practicalities of that access network, into what is going to be done with it."
As president of Alcatel-Lucent's optics division, Watt is in the business of the core network - the fat pipes that move data around nationally and internationally.
In Australia, the company last week demonstrated 100 gigabit per second speeds over the network of long haul fibre provider Nextgen Networks.
Watt said this capacity would deliver 100,000 mp3 files in 60 seconds or the live streaming of more than 15,000 high definition TV channels concurrently.
Boosting core network speeds will become important as the Government's vision to connect 75 per cent of New Zealanders to broadband speeds of 100 megabits per second comes to fruition.
"When you go from a 10 megabit downlink to a 100 megabit that data has to come from somewhere and that somewhere is the core network."
Watt said the latest research showed data traffic would grow five times in the next five years.