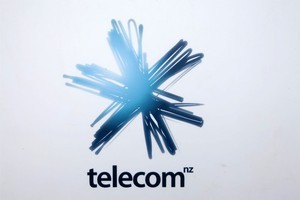 The ball is in Telecom's court to accelerate its acceptance as a partner in the government's $1.5 billion urban ultra-fast broadband roll-out, say Communications Minister Steven Joyce and Crown Fibre Holdings chairman Simon Allen.
CFH announced yesterday it was prioritising negotiations with regional bidders in Timaru, Whangarei and the Waikato, covering some 12 per cent to 15 per cent of the national population, while short-listing every other bidder for further discussion, including Telecom.
The phone company's shares have tumbled for two straight days on the news, sinking to $1.96 today, the lowest since July 27, on speculation Telecom's nationwide proposal has been 'de-prioritised.'
"We want to keep talking with the other players," Joyce told BusinessDesk. "The reality is only Telecom can decide they cannot play."
Joyce said not too much can be read into the priority given to the three regional plans because they only account for 18 per cent of the market and exclude the key cities of Auckland, Wellington and Christchurch.
"We need to be a bit real here."
Telecom said yesterday that a "whole of government" approach to its bid was required, since its offer of structural separation in return for participation in the bid required regulatory and legislative changes, which are outside CFH's mandate.
The Telecom bid also bundled in the roll-out of rural broadband, which the government wants to handle separately from the CFH brief to roll out urban and regional broadband to 75 per cent of the population over the next decade.
Telecom should be "capable of managing a process like that, or they should be," CFH head Allen said. "It's up to them to meet our criteria. The ball is in their court."
Meanwhile, Canadian fibre-layer AxiaNetMedia is reassessing its involvement in the UFB process after failing to make yesterday's shortlist on the basis that its bid included elements that were outside the scope of government policy.
"Key elements of Axia's national UFB proposal served to also support the rural and wireless sectors so we are evaluating whether Axia's continued participation in the Rural Broadband Initiative competitive bid process is worthwhile."
Bids for the Rural Broadband Initiative are due in November 2010.