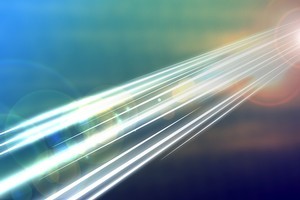 Michael Foley is director of a business that believes so firmly in broadband infrastructure that it has done away with the other kind - as a "company without walls", it has no premises.
When the Auckland company, Voco, started almost 10 years ago, Foley and his then partner didn't see any point in spending on bricks and mortar. As it has expanded to a business of nearly 20 people, turning over several million dollars a year, his view hasn't changed.
"Every time we've lurched to another level and reconsidered whether we need premises, it has seemed too much like spending money on a place for people to go and do nothing," Foley says. "Our folk are most productive when they're with clients."
Voco specialises in helping customers merge their computing and telecommunications, and has drawn on its own expertise to build a network of consultants who work from home offices.
As it has grown, internet-based collaboration tools - for document sharing and video conferencing - have improved.
But broadband quality remains a bugbear.
"We have staff predominantly in Auckland and Wellington but have one outlier in the Hawkes Bay and from time to time have had people in other places, and the variability of internet performance is a real constraint."
While a home-based workforce is much cheaper than renting or owning premises, the real benefit lies elsewhere, Foley says.
"Where we see it more is that it sets up a culture or mindset - and I hate those wanky terms - of productivity. We don't have a bunch of people who feel the need to stand around the water cooler shooting the breeze."
To stop staff going native, the company brings them together "virtually" through regular video conferences. And several times a year it holds social events.
"We spend money on stuff that coalesces the team rather than on the hard trappings of traditional corporate business."
It's a way of operating that intrigues customers and suppliers, Foley says.
But to the rising generation, exemplified by his 8-year-old son, the online collaboration at its core comes naturally.
"He doesn't watch TV - all his screen time is on the computer, doing stuff with his mates, collaborating. When he gets out into the workforce, that's the way he's going to expect to work.
"He's not going to expect to go into an office, sit down at his desk and slide his briefcase into its usual place. He's going to do what he needs to where and how he needs to.
"Essentially we are just an example of a different operating model," Foley says.
"At the end of the day [UFB investment] is for the economic gain of the country. That's not going to be generated by people streaming video but by doing the same things people do now, but more productively."