Single-minded focus on retrieving the client's money isn't best for the economy.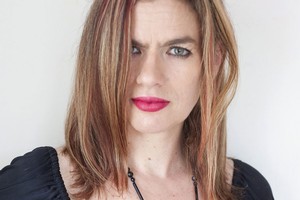 Last week I wrote a column slagging off the gentry of Canterbury. Great timing. So this week I am playing it safe with an easy target. Let's hear it for receivers.
The Westin was a fine hotel. I used to really like staying there. (There is nothing more raunchy-feeling than going to stay for the night in a hotel in your home city.) When I heard the Westin was being partially closed because of a dispute between room owners and the receiver, Michael Stiassny, I was very disappointed. Surely, there could have been some way to do a deal that would have kept the hotel open?
But receivers have an incredibly tight remit. They are just there to get their clients - usually a big trading bank and in the Westin's case the Bank of Scotland International - their money back. They don't have to give too much of a toss about the bigger picture. In fact, they are probably deemed better at their job if they don't.
And when it comes to being single minded in the pursuit of this goal, Stiassny is a robot.
I think it is fair to say Stiassny is not known for his cuddly consultative style. Just ask John Goulter, Tony Gibbs and Greg Muir, who dramatically departed the Vector board in 2006 saying they couldn't work with him.
Stiassny is a big swinging dick in the whole receivership scene in New Zealand. He has been receiver of Tasman Pacific Airlines, the Central North Island Forestry Partnership and is the chairman of Vector and the Racing Board. His company KordaMentha was even advising the Government about South Canterbury Finance before its collapse - although I don't know what their advice was.
I'm not sure he will mind me saying he is a machine. He might even like it. He certainly doesn't get his A-list jobs for his interpersonal skills; he has a habit of taking phone calls in the middle of meetings just in case you don't realise just what a titan he is. Of course I don't think the problem with receivers is a personal thing that one can lay at the door of Stiassny. (The poor guy has had to deal with being hounded by an obsessive campaigner, Vince Siemer - a "maverick publisher" as the gentlemanly NBR describes him.)
The problem with receivers is just the way the system works. But the financial world has been through such upheaval and so much has had to change, surely it is time to reconsider whether this system ought to be rethunk too.
There are receivers who see themselves more like cleaners than undertakers. Good on them. If they take this more enlightened view, though, they are letting themselves in for a lot more work. It is much quicker and easier to just shut something down than try to pick through the mess and resurrect what is salvageable. But it can be done. The receiver of the - hate this word - iconic NZ brand Canterbury did a complicated deal to keep part of the business going.
But it is so much easier to take a chainsaw to the garden than do some painstaking weeding and nurturing. Our fragile economy is too munted for us to just chuck value away when companies fall over. We need to rescue whatever we can, even if that is a lot harder and more annoying, and big trading banks have to wait a little bit longer for their cut.
We need a system that creates receivers who are uncompromising because they are determined to rescue what is salvageable, not just tough because they are bank 'bots.