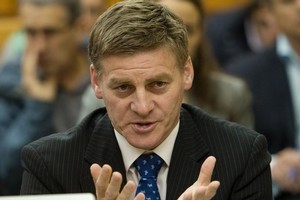 The swiftness of the Government's actions yesterday in paying $1.6 billion was to avoid paying an estimated extra $100 million in interest payments after the receivers were called in.
The Government considered itself liable for the interest accrued on deposits even after the receivers were called in because of a little known judgment issued in August last year by Justice Christine French.
A couple of stockholders of the failed Mascot finance company sought a court direction to get entitlement to interest to the actual payout date, and won.
Under the extended retail deposit guarantee scheme, the Government has rewritten the guarantee deed so that it is no longer liable for interest that accrues after receivership.
Finance Minister Bill English yesterday called it a mistake when the scheme was drawn up under the last government.
But the Government is still liable and will continue to be liable for the interest on principal accrued by depositors over the whole term of their investment. That condition of the guarantee has not changed under National's new guarantee.