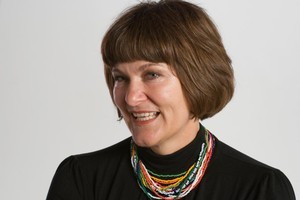 The women behind two of New Zealand's entrepreneurial success stories will speak at a business forum next week about how to take homegrown brands to international markets.
Justine Troy, co-founder of vodka label 42 Below, and Erica Crawford, co-founder of wine label Kim Crawford, worked hard to create globally recognised labels with their husbands, who more often than not have received the credit.
Troy and Crawford will speak at the second annual New Zealand Global Women forum, which was established last year to encourage and support women in business and to promote entrepreneurs.
Both Troy and Crawford's businesses have been sold to international companies, 42 Below to alcohol giant Bacardi and Kim Crawford to Constellation Brands.
The businesses started with nothing - 42 Below started brewing vodka in a Wellington garage and Kim Crawford began with $20,000 of capital.
Crawford credits part of the brand's success to the low-cost model the business used and focusing on the North American market instead of the UK.
Crawford said being part of a label named after her husband and being a woman in a male-dominated industry had its challenges.
"This is an industry that is definitely dominated by men. The way people addressed me was incredibly patronising. I was the 'little wife' that typed and filed. I wasn't considered an equal partner, he [Kim] made the brand, he made the decisions in their eyes.
"I just kept my mouth shut and smiled, and that's why I think Global Women is quite important. One thing I found when talking to women, is that women need to start having more confidence in themselves. I don't think women do that.
"I think younger women are more confident [today], but there is still self-doubt.
"We need to be a little more robust. My first boss I worked for here in New Zealand once made a statement on why he employs women. For him women do what is good for the business, they focus on the business. Sometimes men do what's best for their careers."
Troy said she would be focusing on four key markets when she addresses the forum next week.
"There are four critical markets I want to focus on for these women in this presentation, to clearly say this is the approach we used in these markets and specifically the UK, Australia, America and Asia and the very specific things we did in those markets that made a difference.
"The things that got us noticed and created momentum for our business, and our sales people in those markets.
"I want to drill down what really made the difference for 42 Below in those markets, specific tactics and specific ideas and ideologies we used to make a difference and gives us that momentum."
Troy said as a country, New Zealand didn't support entrepreneurs, celebrate ideas or success as much as we should.
"That's why Global Women is such an exciting forum, it's a whole team of women with the same drive to lead and to innovate, that come together to shake off that oppressive attitude that is in the wider community."
What: NZ Global Women forum, which was established last year to encourage and support women in business and to promote entrepreneurs.
Who: Speakers include; Pip Marlow from Microsoft Australia; Wendy Pye, educational publisher; Rowena Roberts, the face of MAC and Jo Malone in NZ; Dame Jenny Shipley, Genesis Energy chairwoman; Jennifer Moxon of IBM NZ; Erica Crawford, of Kim Crawford wine and Justine Troy, 42 Below Vodka co-founder
When: September 7.
Where: Auckland University.
On the web: www.globalwomen.org.nz