Our companies need fewer grey old worthies and more original thinkers.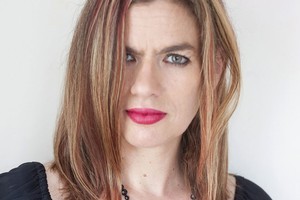 There is an annoying mystique around the whole industry of company directors. A kind of voodoo about the extreme specialness of anyone who is deemed able to take on the burden of corporate governance. They have to be a certain sort of person, with a particular sort of very conventional accountant's CV. That's why once you get on one board, you have been given the invisible stamp that you're in the club and inevitably get a portfolio of other ones.
Frankly, it's rot. Obviously, boards do need some number crunchers but that is not all a board is required to do. And the rot got even more annoying lately as directors whimpered pathetically about the terrible onerousness of their "directors' duties".
People, get real. It's a jammy gig. Not that anyone would ever admit that. Otherwise people might think maybe you don't have to be a savant to be able to sit on a board.
Part of the problem is the fog about whether individual directors are any good.
A reality TV show set round a real boardroom table would be an eye-opener. But until then, let's not spook the shareholders and just hire some grey dude who has worked at one of the big four accountancy firms and already has other directorships.
Lawyers seem determined to nurture the impression that the law about directors' responsibilities is oh so, hushed voice now, terribly arcane. I can't see why.
It is all set out in the Companies Act 1993 and seems to amount to this, in summary: have sound judgment. There is a duty to act in good faith and in the best interests of the company. That means don't put yourself in conflict situations. You don't need 25 years as an accountant in a corporate office to get judgment. No reckless trading. That's a tricky section as it may deter directors from taking risks. Exercise care, diligence and skill. Don't take on obligations by the company unless you believe the company can perform them. And you have a defence to any of this - you can rely on advice and information from employees and experts. This is how the Feltex five got home.
So if you can rely on external advice, why do so many boards need to be stacked with the same sort of bog-standard lawyers and accountants? There have been a few ad men appointed to boards lately - Roger MacDonnell to TVNZ, Peter Cullinane to SkyCity, Kevin Roberts to Telecom - but this was considered positively outre. I'm not saying every board should rush out and hire a have-I-got-a-deal-for-you finger-clicker. But if what a board needs is judgment, this quality might be found in a variety of places - especially among people who have actually run companies. (They're the ones who I think are spesh.)
And don't forget, boards can call on outside expert advice so they don't need nitpicky process-specialists to be actually running the company. Just to listen to what they say.
As a shareholder, I'd prefer a board that had a spectrum of skills and some original thinking - especially people who understand about actually flogging a product and selling stuff
The Institute of Directors says that in troubled times shareholders want a safe pair of hands round the board table. We've had that. But with the predictable old skill set in charge, confidence in our corporate sector is at rock bottom. Maybe it's time to try someone different.
dhc@deborahhillcone.com