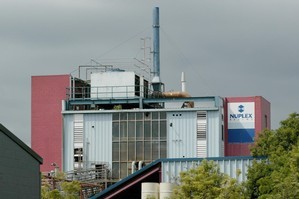 Nuplex Industries has pulled off a remarkable turnaround from its troubles of early last year.
The listed resins manufacturer yesterday reported a record full-year profit of $64.2 million for the year to June 30 - a 285 per cent improvement on the prior period.
But Forsyth Barr analyst John Cairns said rising raw material costs could have a negative impact on the firm.
"The big issue - as raw material prices increase and [Nuplex] works through the lower-cost inventories and has to buy more expensive inventories - is how that's going to impact the margin," he said.
Cairns said Nuplex was also at the mercy of the industries it supplied.
"Resins are used as an input into a whole range of industries and economic activity at the moment is far from certain."
Nuplex reported revenue down 2.3 per cent to $1.45 billion, while operating cash flow was $104.7 million, down from $123.2 million in 2009. The group's total liabilities were reduced by 8.4 per cent on the previous year to $481 million.
"The group's in a good position with its debt levels down," said Cairns.
Nuplex chief executive Emery Severin said the increased profit, achieved during a period when economic conditions were volatile and difficult, highlighted the strength of the business.
Asia and Europe were the "stand-out" performers of the firm's various global markets.
Nuplex's share price closed up 20c at $3.15 last night.