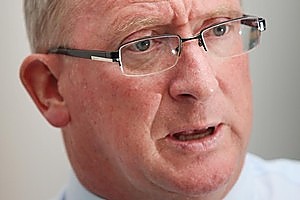 Nuplex Industries posted full-year profit that beat its guidance after the specialty chemicals maker fattened is margins, especially on sales of resins in Europe.
Its shares rose to a three-month high.
Profit surged to a record $64.2 million, or 34 cents a share, from $16.7 million, or 28 cents, a year earlier, Nuplex said in a statement today.
Sales fell 2.3 per cent to $1.46 billion.
The company will pay a final dividend of 11 cents a share, up from 5 cents a year earlier.
Shares of Nuplex climbed 5.1 per cent to $3.10 and are little changed this year, while the NZX 50 fell 8 per cent.
The results show the company has recovered from a horrendous prior year, when in the wake of the global financial crisis it was forced to shore up its balance sheet.
Earnings before interest, taxation, depreciation and amortisation were $139.4 million, exceeding its forecast of $125 million to $135 million.
"Nuplex has strong market positions, especially in Asia's fast-expanding markets, underpinned by our investment in world-class technology," said chief executive Emery Severin.
"We are continuing to focus on improving and sustaining margins."
Nuplex's performance in 2011 "will depend upon economic activity in our markets," he said.
"While current volumes remain below levels of 2008, demand is significantly stronger than a year ago."
The company's resins business lifted sales volume by 11 per cent with "stand-out performances" in Europe and Asia.
Sales volumes and margins were higher across all of its coatings businesses.
Specialties revenue fell 4.4 per cent while EBITDA climbed 9 per cent to $19.5 million.