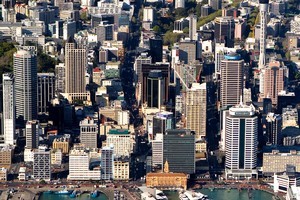 Reduced market rental levels as new buildings are completed could affect property values in the commercial office sector, ING Property Trust says.
Mike Smith, the chairman of the manager to the ING Property Trust, told the trust's annual meeting there was little doubt the market would continue to be challenging for the year ahead.
In the difficult environment, the trust's rental returns from a portfolio diversified by use and tenant had remained resilient.
The degree to which changes in property valuations were already priced into current asset values would largely depend on how fast demand for office space improved and when new stock was delivered to the market, Smith said.
Reduced valuations of the portfolio did not affect the operating earnings, and after allowing for increased bank fees and margins, directors had previously advised that a cash dividend of 7c per unit for the current financial year could be expected.
By including in distributable income some profits from the sale of properties, the trust still expected to be in a position to pay a 7cpu total cash dividend for the year to March 2011.
A distribution of 1.75cpu plus 0.19cpu of imputation credits would be paid for the quarter ending June 2010.
ING Property Trust said its portfolio included 81 retail, commercial and industrial properties valued at $926 million.
The board considered the valuations at balance date to be conservative, relative to market activity, and believed that a significant decline from those levels was unlikely, Mr Smith said.
That view had been reinforced by the fact that the few property sales contracted since March 31 had all been made at a price above the March 31, 2009 valuations.
"In the event that further declines become a potential risk during the year, additional sales activity can be instigated should it be prudent to do so."
- NZPA