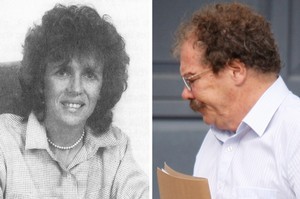 Dozens of people who invested nearly $18 million with an Auckland couple have been told they are unlikely to see their money again - despite the sale of the pair's mansion in Remuera.
And the Serious Fraud Office said last night that it was close to deciding whether charges would be laid against Mike and Jackie Bradley.
Liquidation firm BDO Auckland has told 54 investors owed $17.8 million that it has been unable to find any evidence that the Bradleys made investments through their financial advisory firm, Bradley & Bradley.
It appears the Bradleys were operating what is known as a Ponzi scheme for many years, BDO says in its latest report, obtained by the Herald.
A review of company records had indicated investors' money was used to pay other investors and to cover company expenses.
"We have not received satisfactory explanations from the directors in this respect," the report says.
A small amount of money was placed in an Australian fund, but this was held on trust for individual investors, not the company, and would be returned to those investors, says BDO.
The Bradleys' large home in Bassett Rd was sold two weeks ago and the couple have moved out.
The house, which has a swimming pool and a spa, was valued at $4.7 million in 2008, but BDO said the Bradleys had a substantial bank mortgage.
The couple's lawyer also had a mortgage over the house and BDO says it is not yet clear if any money will be left for investors.
One investor, who wished to remain anonymous, told the Herald yesterday that Mike Bradley was still insisting investors' money was in a Swiss bank account.
The investor, who has known the Bradleys for years, handed over hundreds of thousands of dollars to the couple.
"He sucked us in a bloody beauty. It's our life savings and our retirement, and we trusted Mike to the nth degree.
"They've got to go to the clink. They've got to be punished. That message has got to be sent to other people. My wife and I, we will never invest money again through anything - we'll just put it under the mattress."
Another investor is believed to have given the couple several million dollars to invest.
The Bradleys are believed to have told investors in Kerikeri, Auckland and Tauranga that their money would be placed in high-yield schemes overseas.
They had an office in Auckland's upmarket Vero Centre, leading many investors to believe they had a solid reputation.
The couple are credited by some as pioneers who helped to create the financial advice industry in New Zealand.
In 1988, Mrs Bradley, then known as Jackie O'Neill, published a book called The Winning Woman, which focused on financial advice for women.
The Companies Office began investigating last year after complaints from investors, and four firms jointly run by the couple were placed in liquidation in December.
They were B'On Financial Services, B'On Financial Services NZ, Bradley O'Neill Financial Planners and Bradley O'Neill Financial Services. Another company of which Mike Bradley is the sole director, Rosehip Nominees, was also placed in liquidation.
The Serious Fraud Office began an investigation into the Bradleys this year.
SFO director Adam Feeley said last night that he expected the inquiry - and a decision on whether to lay charges - would be completed within two months.
"The investigation is still ongoing. We are pretty much at the end of interviews."
Mr Feeley would not say whether the Bradleys were co-operating, although it is understood fraud office officials spoke to them early in the inquiry.