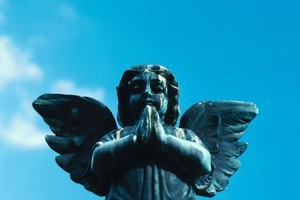 More funding for Kiwi start-up businesses will be arranged online through a new partnership between an American investment website and the Angel Association of New Zealand.
The partnership means about 15 local angel groups affiliated with the association will have free access to the New York-based Angelsoft website, which lets entrepreneurs post their business proposals online and invite potential investors to view them.
Angel investors - wealthy individuals who form groups and pool their money to fund start-up companies - can then home in on the proposals they believe have a chance of success.
Angelsoft says its platform will help to accelerate early-stage innovation in New Zealand, as well as connect Kiwi investors and entrepreneurs to the world.
Angel Association of New Zealand executive director Colin McKinnon said about four Kiwi angel groups were already using the website, but the new partnership would see its use become more widespread.
Angelsoft would allow Kiwi angels to manage their "deal flow" - the many business proposals they receive, of which only about 10 per cent end up being accepted - more effectively, he said.
McKinnon said the website would also help build relationships between different angel groups around the country and provide a platform for investors to mentor the entrepreneurs they provide with funding.
"Angelsoft is probably the leading application for managing this process around the world," he said.
"We are a very small [angel] community in New Zealand and we want to reduce costs for investors and entrepreneurs so we are supporting a common platform."
McKinnon said the website would also help Kiwi entrepreneurs source capital from angel groups and venture funds abroad, which would be particularly useful for successful start-ups requiring second-stage funding.