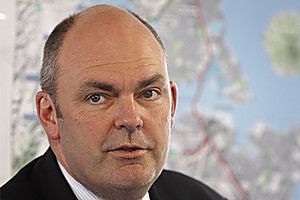 The Government will move to regulate the mobile phone industry but a drop in retail prices will come only through increased competition between the major players.
Communications and Information Technology Minister Steven Joyce yesterday approved the Commerce Commission's recommendation to regulate mobile termination rates - the charges mobile operators impose to connect calls and send texts to each other's networks.
But while the reduction in termination rates could force a drop in retail prices, Joyce said the most visible price changes would come through greater competition.
"What we're looking to do here is lower the barriers to competition amongst the cellphone companies so they compete more aggressively for each other's business," said Joyce.
In 2008, the commission estimated 20 per cent of the $2.3 billion in mobile revenues received the previous year were for mobile termination charges.
When the commission began its investigation into mobile termination rates two years ago, it was concerned operators could stymie competition by cutting prices for calls on their own networks, thereby reducing a new entrant's ability to attract customers.
"The termination rates effectively discourage people from moving from one network to another and I think if we get those regulated termination rates much more cost-based then we'll have more competition between the players, more aggressive competition for each other's subscribers and that will be the thing that actually lowers prices over time," Joyce said.
Telecom spokesman Mark Watts said the telco had never been convinced regulation was desirable or necessary citing the extent of competition, choice and dynamism in the market.
"One of our competitors was out there yesterday talking about their 3G offering. Now, they haven't needed regulation to offer that and presumably they haven't needed regulation to have found 1000 [3G] customers already."
Telecommunications Users Association head Ernie Newman said that even with the arrival of a new network operator, 2degrees, true competition did not exist in the New Zealand market because of the dominance of Telecom and Vodafone in particular geographic locations.
"The best protection consumers have is competition, and by regulating the termination rates you open the way for a lot more competition and that's the best way of getting mobile prices down."
Newman singled out Vodafone for its offers that made calls to users on its own network (on-net calls) cheaper than calls to other networks.
He said these differentiated prices created an anti-competitive surcharge on calls to competing networks.
An offer introduced by Vodafone - the "Talk" plan which offered 200 minutes on its network and to landlines for $12 a month, equivalent to 6c a minute if customers used up all their allocation - was behind the Commerce Commission recommendation to regulate termination rates.
The commission expressed concern that even though consumers might benefit from such plans in the short term, the long-term impact would be to limit competition.
Vodafone said yesterday that on-net pricing was standard practice around the world. "You just have to look to Australia where the new iPhone plans include unlimited on-net calling/texting to see that it's seen as a good thing," said a Vodafone spokesman.
Joyce said the regulation of termination rates would undermine companies offering cheaper deals to on-net callers.
"That's the real benefit of regulation in this case," he said.
"My suspicion is they will find other ways to compete rather than this way because the walled garden option is going to be effectively taken away by mobile termination regulation."
He said the proposed regulation of termination rates would give mobile operators certainty rather than constant relitigation of the issue.
The next step in the regulatory process will be an investigation by the Commerce Commission to set the termination rate. This is expected to take until early next year.
Telecom shares closed down 1c yesterday to $2.01.
WHAT'S NEXT
The Commerce Commission begins a process expected to take until early next year to determine the rate at which mobile network operators can charge to receive calls and texts from rivals.
WHAT TO EXPECT
There will be less advantage to a mobile operator offering cheaper deals to customers calling friends and family on its own network.