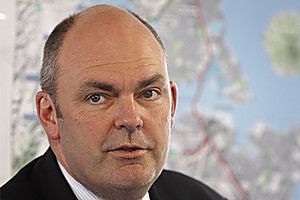 The cost of calling a mobile phone looks set to fall after the Government agreed to regulate mobile termination rates.
Telecommunications Minister Steven Joyce says the move will promote better competition in the mobile market, bringing lower prices to customers.
Telecommunications users lobby TUANZ says while the move is a good one, it comes years too late, while Vodafone says its disappointed the minister didn't favour an industry solution.
Mobile termination rates are the wholesale prices charged by a mobile network operator (such as Telecom, Vodafone and 2degrees) for providing services to customers from other network operators.
The decision completes the regulator's u-turn on mobile termination after Joyce questioned their original recommendation not to regulate after a Vodafone NZ pricing plan raised the hackles of some officials.
The commission released a report in June recommending termination of voice calls and text messages on New Zealand's mobile networks be regulated by the minister.
The Commission has been concerned mobile termination rates - the fee telcos charge each other to receive calls and texts from competitors' networks - are higher in New Zealand than other countries and may be inhibiting the entry of new mobile players.
Vodafone says it disappointed the Minister has decided to regulate, rather than accept an industry solution.
Tom Chignell, general manager of Corporate Affairs, says the New Zealand mobile telecommunications market is dynamic and active, and to further regulate at this point would only interfere in what was proving to be the most competitive part of the overall telco sector.
"Vodafone sees no evidence that there will be material benefits to mobile or fixed-line customers from regulating mobile termination rates," he said.
The next step is to add mobile termination access services to schedule 1 of the Telecommunications Act by regulation.
The Commerce Commission will then go through a process to set prices and other terms which mobile carriers must offer.
It expects the regulation to take effect in September.
Telecommunications Users Association chief executive Ernie Newman issued a statement welcoming the move, but saying it was "many years too late".
"The government's decision to regulate Mobile Termination Rates leaves Mexico seriously embarrassed as the only developed country where such rates are still free from regulatory control.."
"This is the right decision, but it comes many years too late," said Newman.
"It's seven years since TUANZ asked the government of the day to join with other countries in regulating these anti-competitive charges. Over that time New Zealand mobile phone users, both personal and business, have paid hundreds of millions of dollars of excess charges to the mobile networks, as well as seeing competition in the mobile phone market restricted by these anti-competitive tariffs imposed by the market leaders Vodafone and Telecom.'
"The most obvious outcome of unregulated termination rates has been the differential retail pricing that Vodafone imposes on calls its customers make to other networks. Vodafone disguises this as a discount for calls to other Vodafone customers. But in reality it is anti-competitive surcharge on calls that go to a competing network.
2degrees chief executive Eric Hertz said the decision was "a boost for competition" which would open the door to "even better deals" for consumers and businesses.
"When 2degrees entered the market we cut standard prepay rates in half. Yesterday, we celebrated our first birthday by launching our 3G network, announcing plans that make mobile broadband affordable," said Hertz.
"Certainty around mobile termination rates gives us increased confidence as we plan further network investment, sign leases for stores and prepare to offer pay monthly plans."
Hertz said 2degrees was also encouraged by the message today's decision sent to the industry.
"The government's vigilance will be crucial in coming months because 2degrees has plans that will unsettle its competitors, but delight mobile consumers."
Hertz said he was hopeful the decision would be followed by a fast "standard terms determination process - the final step in setting realistic mobile termination rates."
Labour communications spokeswoman Clare Curran said today's announcement would give consumers more certainty.
"This decision promises a fair point of entry for new entrants and more competitive pricing plans for consumers," she said.
NZ HERALD/ BUSINESSDESK