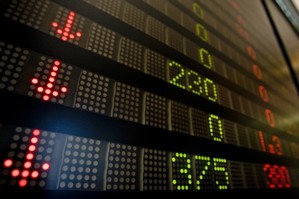 AMP shareholders are being warned about a company offering to pay less than half the current market value for their shares.
Investors received a letter from a company called Share Buyers Pty on Monday offering to pay A$2.29 per share.
AMP shares yesterday closed at A$5.33 on the ASX and $6.51 on the New Zealand stock exchange.
An AMP spokeswoman said it was aware of the offer and had already received several complaints from shareholders.
"At this stage, like any offer, we would advise people to check the current market price of the shares and seek independent advice from a quality financial adviser."
She said the buyer had paid to get information about shareholders from the share registry and it was not in breach of the Privacy Act.
But there was nothing AMP could do to stop people from getting hold of the information.
AMP would post a message on its website warning shareholders as well as releasing a public statement.
"We will do everything we can to protect shareholders." Investment watchdog the Securities Commission also warned investors.
Commission general counsel Liam Mason said it was concerned about any companies that made a practice of unsolicited offers to security holders, especially when they were clearly below market value.
"We would encourage anyone who receives this kind of offer to read it very carefully and seek advice." Under securities law it is not illegal to offer to buy securities below their face value but any offer to buy securities from investors must not be misleading or deceptive.
It's not the first time AMP shareholders have received an unsolicited offer to buy their shares - the last time was in March 2008 when investors received a letter from a company called Colonial Capital Corporation.
That company was associated with an Australian called David Tweed who is known for making offers that are lower than current trading prices.
Tweed has been active in Australia making offers to shareholders in Telstra. He is known to target demutualised companies where the shareholders may be inexperienced investors who only own shares in that company.