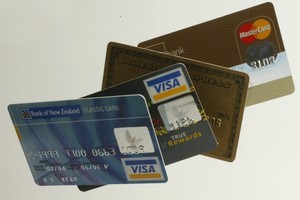 The Commerce Commission is warning New Zealanders not to be taken in by a telephone scam offering them a refund for overcharges on their credit card.
The commission said it had received several reports from people who were told they were eligible for a refund of $3000, but would need to pay the scammer money to receive the payment.
Commerce Commission Wellington enforcement manager Greg Allan urged anyone who was confronted by this type of call, to not give out their bank details, and to hang up.
"In one case the complainant was told this was on behalf of the Commerce Commission."
"In another case the scammer said they were from the New Zealand Banking Association."
In each case the complainant was asked to pay a sum ranging from $100 to $300 in order to receive the payment, and that the payments were to be made through Western Union or the Post Office.
While the story used by the scammers in each case was slightly different, they were similar enough to suggest they were coming from the same organisation, Allan said.
"This is without a doubt a complete scam. The commission has not ordered repayments for credit card overcharges, and neither has the New Zealand Bankers Association," Allan said.
"The key alarm bell should be that you are being asked to pay money in order to receive a refund."
"Think about it, that's just not right," Allan said, adding that a similar scheme was operating in Australia.
Anyone who did pass over their bank details, should contact their bank or card issuer immediately, he said.
- NZ HERALD