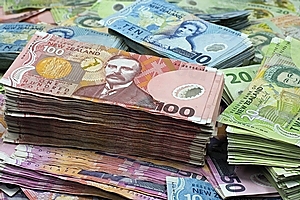 Investors are suffering from unfounded anxiety - or "armageddon hypochondria" - if they think the global economy is headed for a double-dip recession, some economists say.
Comments from OECD deputy director Adrian Blundell-Wignall in Sydney that the world is heading for a double-dip recession are not reflected in fundamental global economic data, say market forecasters at brokerage ICAP and Herston Economics.
ICAP economist Adam Carr said there was no argument that the world economy was improving.
"There's a strong V-shaped recovery going on," he said. "[Analyst James Paulsen] at Wells Capital called it armageddon hypochondria," he added in reference to claims about a global double-dip recession.
Despite stockmarket losses in the United States and Europe, Carr pointed to US data showing June industrial production was 8.2 per cent higher than for the same month a year ago.
"People are saying all [the growth] we've seen over the last year is all because of government stimulus, and now that's being unwound we're back to where we started. But the economic data is telling you otherwise."
Herston Economics chief economist Clifford Bennett said a global double-dip recession was unlikely and talk of it was a symptom of the West's fundamental misunderstanding of the new global economic landscape.
"Global growth is being driven by Asia and South America ... so the global economy is robust," he said.
"So when you talk of a double-dip recession, it's a function of a lot of the world's leading financial market economists being located in the mature economies of the world [and] not grasping the concept that the world doesn't need the US to be doing well."
- AAP