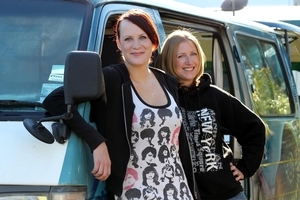 Rental car companies are in the gun for adding on extra charges to hirers' credit cards after they have returned the vehicles.
Consumer NZ says it receives complaints every week from people claiming they have been overcharged or asked for excessive security bonds.
It is warning people to read the fine print in contracts before signing and to be aware of extra charges that can be added on legitimately.
The extra charges are usually not detected until the credit card statement arrives.
A regular hirer of rental cars is currently battling Avis after he claims he was overcharged.
He hired a car at Dunedin Airport last month for what he thought was $63 a day.
But when he checked his bank account he had been charged $73 a day and $30 for insurance that he had told Avis he did not want.
When he complained, Avis said it did not have his paperwork and he had to email his copies to them.
Avis said the mistakes were made by trainee staff. Now he has to wait up to 10 working days for a refund.
"It's totally unacceptable," said the man, who declined to be named.
"There are so many business people who don't even check their accounts. I think [rental companies] are getting away with murder."
Avis managing director Kathryn O'Neil refused to comment when contacted by the Herald on Sunday.
Consumer NZ researcher Jessica Wilson said it received a "steady flow" of inquiries from the public questioning the behaviour of rental companies, ranging from overcharging to excessive security bonds, some reaching thousands of dollars.
Other surprise charges included the price for adding extra drivers to the car and "relocation fees" if you dropped the car at a different location.
One woman was shocked to discover her rental campervan came with a $5000 bond.
Wilson said rental companies were bound by the Fair Trade Act and Consumer Guarantees Act.
But if you felt you had been overcharged, the first step was to contact the company first, preferably in writing, before trying Consumer Affairs or Tourism New Zealand.
If that didn't work, Consumer recommended contacting your credit card company and claiming for a "charge-back".
If the credit card company accepted it, they could pay back any lost money into your account.
But Banking Ombudsman Deborah Battell said this process was usually limited to 30 days from the credit card statement date.
Even then, a bank could not reverse a transaction if the dispute was over quality of goods or service.
"Rental car contracts often contain a clause in the fine print allowing the rental car company to make further charges to the consumer's credit card in certain circumstances, for example if a car is returned damaged or late," Battell said.
"If the rental car company produces a contract that has been signed by the consumer allowing further charges to be made, the bank is unlikely to be able to charge back the disputed transaction."