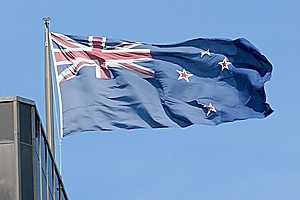 A Chinese firm trying to compete with the big three ratings agencies has ranked New Zealand seventh best credit risk in a list of 50 countries.
But the ranking is not expected to make this country's access to funding any cheaper.
Dagong International Credit Rating also declared the United States a worse credit risk than China in its first report on government debt.
The verdict was a break with Moody's, Standard & Poors and Fitch, which say US government debt is the world's safest. Dagong said it rated the US below China and 11 other countries such as Australia and New Zealand due to high debt and slow growth.
The report comes amid complaints by Beijing that Western rating agencies fail to give China full credit for its economic strength.
At last month's G-20 summit in Toronto, President Hu Jintao called for the creation of a more accurate system.
Dagong's chairman, Guan Jianzhong, said the current Western-led rating system was to blame for the global crisis and Europe's debt woes.
Dagong's report gave emerging economies such as Indonesia and Brazil better marks than those given by Western agencies, citing high growth. As well as the US, some other developed nations such as Britain and France also received lower ratings than those of other agencies.
New Zealand - also highly rated by the big three agencies - gets the top rating of AAA from Dagong for its local currency sovereign credit rating and AA+ for foreign currency.
Khoon Goh, senior markets economist at ANZ bank, said he doubted Dagong had the background or track record to be able to threaten the incumbents at this stage.
While the credibility of established ratings agencies had taken a hit, he expected they would continue to dominate for now.
Based on deficit size and interest payments, and projections of how they would change, it was clear the US fiscal position was not in a great state, Goh said.
But the US was more flexible and had better scope to work off the large deficits than did many other countries.
New Zealand was small and dependent on what happened globally, and on that basis would always be rated lower than the larger economies, he said.
Certainly, based on the Dagong rating, NZ was not going to be able to get more favourable or cheaper access to funding.
- NZPA