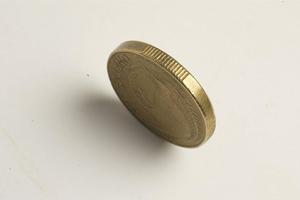 The New Zealand dollar fell back below 69 US cents after weak labour data stoked fears the global economy is heading for a double-dip recession.
Some 125,000 jobs were shed from the US economy last month as temporary employment related to the federal census ended while the private sector hired 83,000 people, fewer than expected 112,000.
The unemployment rate eased back to 9.5 per cent from 9.7 per cent in May as some 600,000 job seekers stopped looking for employment, pushing stocks on Wall Street lower on Friday.
The euro gained 0.3 per cent to $1.2550 per US dollar as investors grow wary of the greenback amid the deteriorating outlook for the world's biggest economy.
"People are starting to seize on any negative news to provide credence to a double-dip scenario," said Khoon Goh, senior markets economist at ANZ New Zealand. "More people are reducing their long exposure to the US dollar, which prevented the kiwi from falling further against it."
The kiwi dropped to 68.79 US cents from 69.44 cents on Friday in New York, and declined to 45.25 on the trade-weighted index of major trading partners' currencies from 66.51. It fell to
60.33 yen from 60.98 yen last week, and decreased to 81.67 Australian cents from 81.91 cents.
It tumbled to 54.77 euro cents from 55.47 cents on Friday, and sank to 45.25 pence from 45.70 pence.
Goh said the currency may trade between 68.10 US cents and 69.10 cents today with markets likely to be illiquid due to Independence Day holiday in the US today.
Though investors are paring back their greenback holdings in favour of the euro, Goh said there is still a long way to go after a record number of traders held short positions against the euro where they would sell in the expectation of being able to buy it back at cheaper rate.
"When it happens, the market's going to get trampled on," Goh said.
Eurozone unemployment held steady at 10 per cent, though there were large differences between the nations as Germany's jobless rate dropped to 7 per cent, while Spain's rose to 19.9 per cent.