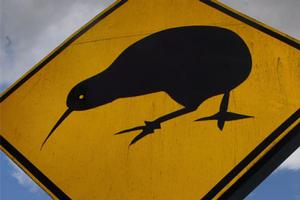 If there was ever any doubt that KiwiSaver has been the saviour of New Zealand's retail funds management industry the latest quarterly figures from the trans-Tasman alliance of actuarial firms, Plan for Life and Eriksen & Associates, put that to rest.
The KiwiSaver statistics in isolation paint a very rosy picture for retail funds managers (ie the managers that individual punters choose to invest in).
KiwiSaver funds under management have jumped from $4.9 billion as at the end of December to just under $5.5 billion as at the end of March, the Eriksen/Plan for Life figures show. Of that growth, $447 million was accounted for out of net new money flowing into the various KiwiSaver schemes.
Awesome. Tell the Reserve Bank to ease off on those interest rate rises, New Zealanders are really getting the hang of investing in financial assets in place of those horrible houses.
We're savers now, KiwiSavers!
But maybe not. If you consider the entire retail funds management business, as measured by Eriken/Plan for Life, Allan Bollard's optimism would be diluted.
According to these whole-of-market statistics, KiwiSaver was the only retail funds sector to attract net new money over the March quarter and in the 12 months prior.
Sure, both non-KiwiSaver superannuation funds and other managed funds grew in size over the year to the end of March, propped up by rising investment markets, but investors, on a net basis, were heading for the exits.
The Eriksen/Plan for Life figures show that, excluding KiwiSaver, over $1.1 billion flowed out of the retail fund sector in the 12 months to the end of this March. Over the same period, KiwiSaver attracted net funds of $2.2 billion.
The obvious conclusion is that KiwiSaver is eating the rest of the industry. So, in answer to my headline, yes KiwiSaver is a cannibal but, on the basis of this latest evidence, the quasi-compulsory savings scheme eats outside its species too, hunting down over $1 billion of net new money for the industry in the 12 months to the end of March. For fund managers, this is mouth-watering news.

David Chaplin