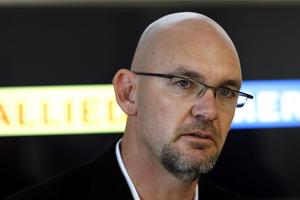 Allied Farmers says it will not be making a $5 million payment to Hanover Finance that is part of an agreement between the two companies, because claims it has against Hanover exceed that amount.
In December, Allied Farmers concluded and settled the acquisition of Hanover Finance and United Finance assets and has since written their value down drastically.
Allied Farmers signed an agreement with Hanover and United for assignment of finance assets in exchange for debenture obligations in November.
Today Allied Farmers said that in its view, Hanover's conduct in relation to transactions that Hanover executed before Allied Farmers' completed the purchase of the finance assets under the agreement constituted serious breaches of Hanover's obligations.
Allied Farmers said it had given notice to Hanover that Allied Farmers had substantial claims against Hanover resulting from Hanover's breaches of the agreement.
The value of the claims exceeds $5m and Allied Farmers considered it was entitled to, and would, set off the claims against the obligation that it would otherwise have had under the agreement to pay Hanover $5m today. That payment would not therefore be made.
Allied Farmers' managing director Rob Alloway said the claims related to a number of transactions where his company had been unable to ascertain any sufficient commercial rationale or benefit to Hanover, including the release of personal guarantees and the sale of assets at what Allied considered to be less than market value.
In some instances, it appeared to Allied Farmers that the overriding reason Hanover entered into transactions was to generate cash funds required to meet its repayment obligations to investors under a moratorium agreement, Alloway said.
"Generating cash in the manner that it did, had the effect of avoiding Hanover having to utilise the $10m held in a solicitor's trust account for the purpose of protecting the initial payments under the moratorium.
"Had the funds on trust been used in the period to 31 December 2009, Hanover's shareholders would have been obliged under the terms of the moratorium to pay their own money into the trust account to restore the $10m so that this amount was available to underpin the next year's moratorium payments," said Alloway.
Allied Farmers had also informed Hanover that it believed it had further substantial claims against persons who were directors and/or officers of Hanover from time to time.
"We have reserved the right to make director claims against directors and officers of Hanover at relevant times, including in particular those persons who are beneficial owners of Hanover Group," Alloway said.
As matters were likely to be part of legal proceeding and involved third parties, Allied would not be making any further comment about the details of transactions that formed the claims.
Allied Farmers said it considered it was entitled, as a result of Hanover's breaches of the agreement, to cancel the agreement under the Contractual Remedies Act, and had notified Hanover that it had cancelled the agreement.
"The effect of this cancellation is, in summary, to bring to an end any future obligations under the agreement that have not yet arisen unconditionally," Allied Farmers said.
Alloway said his company wanted to make it clear the cancellation did not affect the parts of the transaction that it completed in December, when the former Hanover debenture holders swapped their debentures for shares in Allied Farmers.
"Allied has the assets and the Hanover investors retain their Allied shares. The cancellation simply underscores Allied Farmers' entitlement to set off its claims against the obligation it would otherwise have had to pay $5 million to Hanover on 30 June," Alloway said.
- NZPA