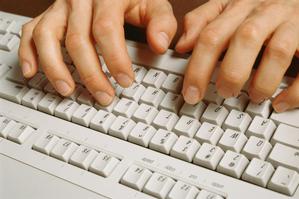 The challenging economics of luring customers to a high-speed fibre network mean Telecom is likely to be given the nod for participation in the government-backed ultrafast broadband scheme - but the risks and costs will weigh heavily on the company's share price, say analysts.
Goldman Sachs JBWere's Tristan Joll said that although Vector had a cost advantage over Telecom in the roll-out stage, the challenging economics of attracting customers could see a change in the structure of the Government's scheme with a resulting higher probability of Telecom's involvement.
International research shows customers are unwilling to pay a premium for speed and Telecom could feasibly compete with lower-priced offers run off its copper network.
Craigs Investment Partners analyst Geoff Zame said separation of Telecom's network assets was not a "fait accompli" but tilted the ultra-fast broadband process in Telecom's favour.
"The customer is king. Telecom has the majority of them.
"Any outcome without Telecom is likely to be sub-optimal given the interplay between uptake and average revenue per user during a ultrafast broadband migration from copper to fibre."
He said there was a "better-than-even probability" of a Chorus-led fibre roll-out, with the likely outcome being a brief share price rally into the $2.00 to $2.50 range.
"However, win or lose, [the ultra-fast broadband plan] for Telecom is about seeking the least-worst outcome for shareholders, hence any share price rally may be short lived," said Zame.
Telecom's share price, which yesterday closed unchanged at $1.97, is unlikely to recover to previous highs under a situation where it either competes with the fibre network or splits off its network business in order to participate in the fibre scheme.
Joll said fair value for Telecom in a situation where it competes with the new fibre network would be between $1.63-$2.00 per share.
Should Telecom structurally separate and participate in the fibre network build, the fair value per share would be between $1.76-$1.95, with a possible upside to $2.26 per share.