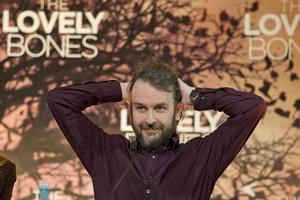 New Zealand's top broadcasting bureaucrat is tuning out of the sector to be Climate Change Ambassador.
Jo Tyndall is director of the broadcasting unit at the Ministry for Culture and Heritage and has been a key backroom player in the TV game.
Back in the old days when Labour was dabbling with media and Helen Clark was the Culture and Heritage Minister, there was talk of starting a Ministry of Television, with Tyndall at its head. That never happened.
Her departure will be applauded by Sky TV - and some others in commercial television who saw her as too interested in regulation.
But that may be because Kiwi broadcasters have never got used to broadcasting regulations.
A former diplomat who drifted to TV, Tyndall's 15 years includes a stint as chief executive of New Zealand On Air.
Moving to the ministry in 2005, Tyndall became a major irritant to the industry - and especially to Sky TV - when Labour belatedly set up a review of broadcasting regulation and sent Sky into a tailspin.
The review could have led to regulation for Sky TV but withered and died with National under heavy lobbying from Sky.
Her next role would have been heading toward the switch off of analogue signals - a change National has put on the back-burner until 2015.
One well-placed source says that her replacement will have to be a wily bureaucrat, wending their way through the maze where culture and media meets business and politics.
MILKING TVNZ 7
One of Tyndall's roles has been offering advice - with Treasury - about the future of digital channels TVNZ 6 and TVNZ 7.
The $79 million direct taxpayer funding for the channels runs out in 2012. Television New Zealand has been promoting the idea of TVNZ 6 being turned into a commercial channel, keeping TVNZ 7 advertising free with taxpayer funding and backed by TVNZ resources such as news.
Some will see this as an ideal solution - allowing TVNZ 7 to meet the demand for public service programming while the broadcaster carries on its merry way with a commercial focus.
But how would you ensure that TVNZ did not milk taxpayer funding to subsidise its own commercial projects, as happened with charter funding?
One estimate is that a fully resourced TVNZ 7 might cost $25 million a year to run. But where would the Government get that money from?
And given the existing cost of Maori TV - could the tiny population support two public service channels? And what about the user-pays option?
There is a relatively good supply of public service content on Sky TV - the trouble is that you have to pay for it.
RETURN OF THE KING
How do you give a hurry-up to a national icon?
There is an old saying that if you want something done you should get a busy man to do it. Nobody would ever accuse Peter Jackson of being a lazybones but he and Aussie academic David Court are six months behind schedule for the report on the future of the New Zealand Film Commission.
After numerous approaches Arts Minister Chris Finlayson has been assured the report will be delivered this week.
Jackson's spokesman Matthew Dravitzki told Onfilm magazine last week: "The writing is complete, David Court and Peter are doing proof reading and having it laid out by a printer."
Dravitzki said that Jackson's workload had held up the review."Peter has written the report in between releasing two films, writing the scripts for another two, and post-producing another." Onfilm was told the report will probably run to 100 pages.
MARITAL MAYHEM
Tower Insurance is being remarkably coy in its latest commercial. The TV ad is part of a six part series and features a chubby chap mowing the lawn sans shirt.
His wife/ girlfriend/partner gives him a come hither look, but she is aghast when mum and dad arrive unexpectedly and step into the hallway to find a man in shorts posing - with expectations for who knows what.
What does it mean, we wondered - is Tower alluding to some afternoon delight? Was the mower man about to get carried away with an amorous adventure? "Not at all." said a Tower marketing spokesman, who felt it was clearly embarrassing if mum and dad found a chap in the hallway "semi-naked" and wearing baggy shorts.
Wifie's mum and dad must be easily shocked.
BLOG HEAVEN
Kiwiblog has increased unique users 43 per cent in the past two years - a much bigger increase than that recorded for Public Address.
Figures released by Nielsen Online research for June 24 show the National Party friendly blog increased from 33,548 in May 2008 to 48,067 for the same date in 2010.
The liberal and Labour friendly community Public Address increased from 16,471 to 18,545, an increase of 13 per cent.
Kiwiblog dominates the mainstream right of centre political market, while Public Address shares the left with several bloggers.
Kiwiblog owner David Farrar said that commercial returns from political blogging were small unless they were international in scope or focused on the US market.
YELLOW FEVER
KordaMentha is supplying independent accounting advice to bankers deciding the future of Yellow Pages Group, chief executive Bruce Cotterill confirmed this week.
A committee representing 28 bankers - led by the Bank of New Zealand and including representatives of six banks with senior debt - are looking at options, including the sale of the directories business.
Cotterill stressed that YPG still had a working board of directors and said that a sale was only one of the options.
He said it was performing well and had come through last year's recession better than some media companies. But it was not an easy market for advertising, he said. The most pressing problem is the $1.7 billion owed on the company. YPG has been valued this year at $900 million to $1.05 billion.
In what may have been its most astute move, Telecom sold YPG in 2007 for $2.24 billion in a heavily leveraged deal. Hong Kong-based Unitas Capital and Ontario Teacher Pension Plan paid Telecom an astonishing 14 times annual earnings.
The deal came to be known internationally as the peak of the international private equity fuelled acquisitions.
YPG now says the debt loading is unsustainable. Of the $1.7 billion about $1.2 billion-$1.3 billion is senior secured debt, with $300 million and $200 million in secondary and tertiary debt.
Indications are that even if a buyer is found, secondary and tertiary lenders would take a bath.
Mark Clare of the boutique investment firm Woodward Partners - who is familiar with the firm - said he was not surprised in the current market that bankers were taking their time with a decision.
MARKETING HOLE
Yellow has pulled out of its sideline business selling database information to the direct marketing industry, saying costs were too high for relatively small turnover.
The business was only worth about $500,000 a year, said chief executive Cotterill.
But the exit coincides with the departure of another database supplier, Veda Advantage, and leaves a hole for direct marketers, especially in the sector for business to business marketing.
Jonathan Dodd of marketing consultancy Synovate said that the loss of the two databases would be significant for some advertisers, especially with the decision by the Government to restrict sale of the Vehicle Licensing database.