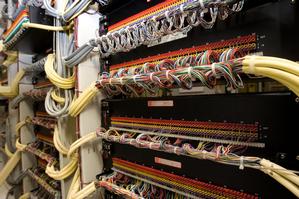 Telecom has been ordered to pay around $120,000 in refunds to customers who were misled by its broadband promotion during 2008.
The Commerce Commission has ordered Telecom to repay 1300 customers after customers complained they were being misled by the promotion, which they said failed to disclose the true cost and data restrictions of the plan.
Under the plan, which was marketed under the banner "Get Telecom broadband at Dial Up Prices", customers could get 200MB of data for $16.95c per month for the first six months of a minimum 12 month contract, and $29.95c thereafter.
Customers alleged the plan could lead people to believe that a basic broadband plan would cost no more than a comparable dial up plan when for the second six months of the plan customer would pay $29.95c, which was higher than any dial up plan on offer.
Consumers also complained the data cap meant they would get much less internet usage than they had on a comparably priced dial up plan.
The Commission found Telecom breached the Fair Trading Act and, under the settlement, has ordered the telco credit those customers who haven't already received a refund:
*The first month's rental of the broadband basic plan at the promotional price.
*Any data overcharges that were charged to the customer's account in the first month.
*Any additional amount paid by the customer for a Telecom wireless modem required to obtain broadband.
*Any amount paid by the customers for wiring charges to obtain broadband.
*Any early termination fees charged by Telecom when the customer disconnected their broadband service.
*Adjustment for inflation.
The additional refunds will total about $120,000 for about 1300 affected consumers.
Telecom has also been ordered to pay Consumer New Zealand $75,000 to help fund an internet tool for customers to compare the prices of different telecommunications products.
Commerce Commission Christchurch enforcement manager Stuart Wallace said advertising was intended to persuade consumers to purchase one produce over another.
"But if key information that affects the price or quality of the product is not clearly communicated in the advertising, consumers may be misled," he said.
The Commission said it was pleased Telecom had acknowledged its promotion breached the Fair Trading Act.
Telecommunications Users Association chief executive Ernie Newman also welcomed the decision.
The advertising occurred at a time when exaggerated advertising was common within the sector, he said.
"TUANZ does not condone misleading advertising, and the telecommunications sector has had too much of this," Newman said.
"We want broadband offerings to be simple, clear, and easily comparable."
The industry as a whole had pulled back and had been more responsible in its advertising since this time, Newman said.
- NZHERALD STAFF