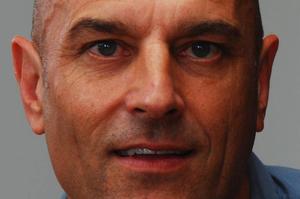 It's wooing season in the international telecommunications world and a couple of New Zealand wannabe undersea fibre-optic cable ventures are in the thick of the action.
State-owned Kordia and Pacific Fibre, whose backers include IT entrepreneur Rod Drury, Trade Me millionaire Sam Morgan and Warehouse founder Stephen Tindall, are each trying to sign up customers for proposed new cables designed to break the stranglehold that Telecom-dominated Southern Cross has on internet bandwidth between New Zealand and the rest of the world.
Kordia and Pacific Fibre are banking on a new certainty of the modern age: that not only are death and taxes inevitable, but so is increasing demand for internet bandwidth.
While they might be convinced of that, before any banker is going to advance them the hundreds of millions of dollars needed to lay their cables, they need firm customer commitments to prove the venture's viability.
Mark Rushworth, a Pacific Fibre director, has been bending the ear of potential customers first at SubOptic, a three-yearly conference of the submarine telecommunications industry held in mid-May in Yokohama, then at International Telecoms Week (ITW), an annual event attended by many of the same people in Washington.
ITW was a chance to condense months of meetings with prospective customers around the world into three days of back-to-back sales pitches, Rushworth says. What's more, contacts made at SubOptic could be reminded a fortnight later that Pacific Fibre was, indeed, a serious new cable contender.
In a matter of weeks he might be able to let on whether all the meeting and greeting has paid off.
"We've gone round the majority of the major carriers in New Zealand and Australia and we have a number of letters of intent out there. I can't announce any of them yet because I haven't converted them through to signing but we're very close."
Pacific Fibre's plan to lay a cable from Sydney to California, via New Zealand, was first aired in March.
Kordia, for its part, has been talking about running optical fibre under the Tasman from Auckland to Sydney for more than two years. Perhaps it's just as well that its plans haven't gone ahead as quickly as intended.
Like Pacific Fibre, Kordia is still trying to pin down long-term customers. Chief executive Geoff Hunt says negotiations are going on, and it will take either one big deal or a number of smaller ones to get the project, called OptiKor, under way.
"We have a number of customers who we think we're reasonably close with but it's a big decision for companies to make."
In the meantime, Kordia and Pacific Fibre are flat out flirting with each other. Both outfits accept that it makes no sense to lay two new cables between Australia and New Zealand, since the issue they're both wanting to overcome is not a capacity shortage, but the high cost of Southern Cross bandwidth.
"We continue to talk to Pacific Fibre about how the two projects might fit together in some way," says Hunt. "One possibility would be that OptiKor could form the Sydney-Auckland portion of the Sydney-Auckland-California project."
Rushworth doesn't rule that out. "I hope that over time we can work something out with Kordia so that we don't end up over-building on the Tasman route, because that would be a mistake."
Beyond Australia, Kordia has a memorandum of understanding with another cable owner, Pipe Networks, to carry traffic to Guam, from where there are various fibre-optic links to the US and Asia.
Pacific Fibre's pitch to prospective customers is that it will carve milliseconds off the journey between Australia, New Zealand and the US by avoiding Hawaii, where Southern Cross makes a landing. If that sounds like a trivial advantage, Rushworth reckons it's meaningful in the world of high-speed financial transactions.
For ordinary web surfers, Hunt says, more fibre should mean an end to the peak-hour internet slowdown caused by international bandwidth rationing.
"There is going to be an ongoing explosion of bandwidth consumption and the constraint is the high cost of international bandwidth out of New Zealand. Our project, apart from the fact that it looks like a pretty good business, is to significantly lower the cost of international bandwidth to New Zealanders."
Hunt expects work to begin within a year, and the cable laying itself to take just a few months, at a cost of up to $180 million. Rushworth says Pacific Fibre is aiming to have its network lit up - jargon for in operation - in 2013, at a cost of about US$500 million ($738 million).
First, though, a-wooing they must go.
Cable Contenders
Pacific Fibre
Planned route: Sydney-Auckland-LA, with branch to Wellington
Backed by: Founders include Stephen Tindall, Sam Morgan, Rod Drury, Mark Rushworth
OptiKor
Planned route: Sydney-Auckland
Backed by: Kordia, a state-owned enterprise