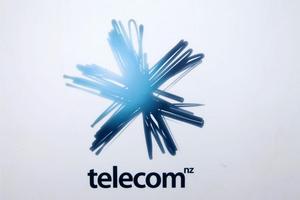 Telecom is investigating separating its network and retail assets in order to participate in the Government's Ultra Fast Broadband (UFB) initiative.
The Government is to spend $1.5 billion on the network, and to be involved, it has been suggested companies can't own infrastructure and offer the services as well.
Chief executive Paul Reynolds said the initiative would fundamentally change the shape of the telecommunications industry, and Telecom was therefore undertaking a thorough assessment of structural separation.
"In making a thorough assessment of structural separation we need to have a detailed understanding of the regulatory environment, and this warrants detailed discussion and analysis with Government before any decisions regarding its viability can be made," he said.
"Telecom is required by legislation to deliver significant system and technology projects envisaged for a pre-fibre world. A large proportion of these projects must be deployed this year, so it seems sensible at this time to reassess these projects to avoid significant congestion and waste."
Reynolds said Telecom had asked the Government to consider a variation of three components of Telecom's undertakings that it believed were no longer relevant in a fibre future.
"These three amendments will not impact on the service levels experienced by our end user and industry customers, and will not detract from the expression of interest level playing field. Rather, they reflect how fast the policy and technology environment is evolving in telecommunications."
"In these three areas Telecom, industry participants and New Zealand consumers face significant costs and risks of disruption that were not foreseeable at the time the commitments were made. They also lock Telecom, the industry and the Government into some choices which should be considered as part of the UFB initiative and the potential structural separation of Telecom," he said.
The proposed changes are to:
- Suspend the forced bulk migration of existing broadband customers onto a new copper-based broadband service. Telecom will continue to supply this new broadband service to all new customers;
- Remove the requirement for Telecom to migrate 17,000 customers onto a new Voice over internet Protocol copper service by the end of this year; and
- Remove the requirement for Telecom to build a new set of wholesale systems that are not consistent with the industry structure implied by UFB.
- NZPA