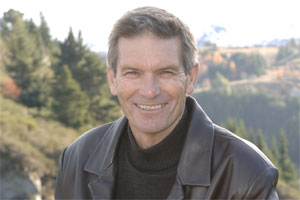 Most people who become wealthy do so because they have built up a business or a portfolio of property investments. Not many people become wealthy by means of their jobs - ownership is the best way to wealth.
There is only one way for salaried people to become wealthy: have a budget surplus (spend less than you earn) and then invest that surplus well. Of course there are plenty of temptations to spend money and the majority of people have to fight hard just to make ends meet, let alone have a surplus to invest.
Nevertheless, the hard truth is to get ahead as a wage and salary earner you must have a surplus. And that means going without. The problem for many people is as their income rises their expenditure rises accordingly. Over the years, salary increases get spent on a bigger house, a better car, a boat and all of those other things marketers parade in front of us.
All of these things may not increase our happiness very much but somehow we require higher and higher standards for a "normal" life.
I think there are two solutions to this. The first is to take the "pay yourself first" approach to budgeting. This means taking a percentage of your salary and putting it off to savings and investment (or increased payments on the mortgage) before you see it. You probably won't miss what you haven't seen.
The second solution is to promise yourself over the years at least half of every pay rise you get will go into savings/investment/debt reduction. You can probably afford to up your standard of living a little, but a good part of your new money should be put away for a better future.
There is no reason why wage and salary earners cannot be well off. They can take ownership through the share market, meaning although they will not own all of a business they can own a part of it. They also have the great advantage of a stable income.
This is different from someone trying to build a business who will have quite lumpy income - a feast one year, only to die of starvation the next.
Martin Hawes is a financial adviser. His disclosure statement can be found at www.martinhawes.com