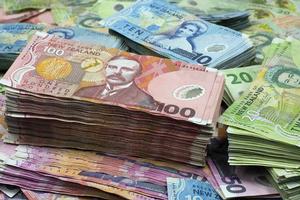 Some people spend a lot of time learning the technical side of money management and investment.
They read up on things such as P:E ratios, discounted cash flows, swaps and net present value. It is important to know some of this stuff but it is a big mistake to think that financial success is solely about having a good grasp of the hard skills.
I know many people who are well informed on the state of the markets but who have not been able to translate that knowledge into wealth.
The soft skills of finance are just as important as the hard skills. I have been in the financial advice industry for 25 years and things such as discipline, habits, persistence and vision make the difference between success and failure. Having the technical knowledge is a prerequisite for wealth but you need the soft skills as well.
To create wealth you need KASH - knowledge, attitude, skills and habits.
Knowledge and skills in finance are fairly straightforward - there is nothing terribly difficult about personal finance.
Mostly it is about a little bit of arithmetic and learning some jargon, which can seem like a foreign language but is not something you have to be fluent in.
It is the attitude and habit part of KASH which stop people from becoming wealthy or, to be more accurate, it is having the wrong attitude or bad habits.
Our attitudes cover our ideas, beliefs and mindsets and usually come from our upbringing. They drive our behaviours and will stop us from managing our money well if they are negative or defeatist.
Napoleon Hill's book Think and Grow Rich was first published in 1937 and has sold around 30 million copies. It is a book that mostly concerns attitude and is a book that I often recommend to my clients.
However, it is our habits that make or break us. Some of us repeatedly do things that work against our success. This may mean always doing the easy stuff first or perhaps an inability to finish one task before moving on to the next.
In finance, perhaps the best example of the importance of attitude and habits is budgeting. It is not hard to write a budget - the only knowledge and skill that you need is being able to add and subtract.
But the attitude of living within your means is less common and, for some, the habit of spending less than you earn is now quite rare.
Ask yourself: what are the attitudes and habits which hold you back from success?
* Martin Hawes is a financial adviser. His disclosure statement can be found at www.martinhawes.com