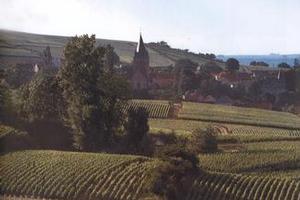 A stint or a secondment overseas in your chosen occupation is something everyone should look at doing at all levels of their career, from PA to chief executive.
The benefits are wide-ranging and sometimes intangible, from living in a foreign country where you don't speak the language, to seeing things done on a larger scale and having to think bigger.
Chances are if you work for an international firm there is a secondment system in place; but just because your company does not have offices dotted around the world does not mean a period working overseas can't be arranged. Think laterally and sell the benefits to your employer.
In the wine industry, a stint working on a vintage in older wine markets can give you insights into how the wine industry has evolved.
Nick Picone, senior winemaker at Villa Maria's Auckand winery, has spent time in California and Italy to learn more about his craft.
He was 19 when he first went to the well-established DeLoach Vineyard in Santa Rosa.
Working as a cellar hand, he helped with two vintages there on two separate trips.
What the experience did for him was confirm that the wine industry was what he wanted to be in and when he returned to New Zealand, he started his viticulture qualifications as a winemaker.
When an established Villa Maria winemaker, Picone took six months' leave of absence in 2006 and as part of this spent six weeks helping with a vintage at the Italian winery GD Vajra, in the Barolo region of Italy. "I love those wines," he says.
And with his Italian background he was interested in immersing himself in the Italian culture. He arranged with the winery that he would not get paid but they would accommodate and feed him and his wife while they were there.
At the Vajra winery, he got the opportunity to "get his hands dirty again" after a while in management, he says. He was based in the winery handling the fruit, making the wine, preparing the grapes, "all the very hands-on stuff a cellar hand would do".
The wine styles are very different between NZ and Italy, but he says:
"For me this was very personal. Wine making is about the person you are. With wine making there's a science and craft side which I enjoy. In Italy this country has been producing wine for hundreds of years and they are emotional in their approach."
He adds: "I absolutely would encourage others to do this, it's invaluable experience. It broadens horizons, and it's as much about life experience as career but it has to be done."
Fellow Kiwi winemaker, James Graham, who contracts for Rapaura Vintners, as well as distilling a new brand of NZ gin, Lighthouse Gin, also makes a pilgrimage to the Languedoc area of France every August to make the vintage for an old 15th century French winery, the Domaine de Coussergues.
For the three months, he and his family immerse themselves in the French culture. Why did they choose him?
"The New World is recognised as having a certain skill set, a mentality which is recognised. I go over as part of a team, there are people that are there all the time."
One thing he has learned from the experience is that wine is integral to the place and the locals' perception of who they are, he says.
"We are still learning about that here," he says. "We are a very young industry still. Having a sense of place is pretty important."
Meanwhile, in the industry of accounting, secondments have been popular for many years. BDO, the international advisory and chartered accountancy group that caters for small and medium-sized businesses, has networks in far-flung places - 110 countries to be exact.
"Because we are mid-market here in New Zealand, anyone who goes overseas gets exposure to bigger market issues," says David O'Connor, international liaison partner for BDO in NZ.
He would like to see more of his staff seek secondments, and not to Europe, which has been the traditional route, but to emerging markets like India, China, Indonesia and Malaysia.
"This is where they can really learn and have some new experiences," he says. He says that is where the work will come from in the future.
"The Asia Pacific region is definitely the great area to go to at the moment," he says. The biggest issue is convincing staff to do it.
In NZ, BDO still has staff who live at home with parents, for whom a secondment would mean learning how to live independently for the first time, says O'Connor. And a short period won't do it. The added value comes at about 18 months, but better still at three to four years, he says.
It's about getting out of your comfort zone, improving your technical competency and life skills, says the BDO partner. He remembers one member of staff went to New York and got held up at gunpoint - a rather life-changing experience.
Not that he would recommend it, but going through all these experiences you get to show you can think outside the box, says O'Connor.
The international liaison partner is happy to consider secondments for all staff. He had a PA who wanted to go on secondment, so she went to Birmingham. She has rejoined BDO NZ as part of the marketing division, this time with her overseas experience under her belt.
Of course the most pressured kind of secondment is being sent out to set up a new office for your firm. That is a true test of your mettle.
Stephen Lynch, chief operating officer of NZ business consultancy firm Results.com, has spent the past 15 months setting up the Calgary office and is now in LA setting up the firm's first US office.
A young company, it is a far cry from taking a secondment with your well established international business, he says. "We are boot-strapping our way on to America, paid for by clients we have picked up along the way."
The business's focus is on helping companies execute their business strategy, which it has been very successful with in the NZ market.
"We are being audacious enough to take our service model to the world," says the COO.
Helping mid-market growth companies with $5 to $50 million turnover, there are a lot of boutique consultants but there are no global international brands, says Lynch.
The New Zealander is suitably senior to be doing this big ask. The COO designs the services Results.com deliver and makes sure that people are delivering them to that design.
He leaves Calgary with eight fulltime staff who are self-sufficient and growing the Canadian operation, he says. The Canadians were very friendly and welcoming, he adds.
"What we learned is that what we have done in New Zealand can work in a global context, and you need to think bigger, on a much grander scale," he says.
Now in LA, chosen for its proximity to New Zealand, he has already tapped into various relevant business networks. Results.com is already working with clients in Texas in a virtual way. "We find the US market highly receptive. We are already working with firms throughout the US."
One of the first things to do when opening a new office is employing some local people, as he did in Calgary and as he will in LA. He takes this in his stride.
"It's part of what we do - help companies bring on the right people and manage people. We have to eat our own dogfood."
The US is more bureaucratic than Canada, he is finding. In Calgary, when finding an apartment, you'd just turn up to an apartment block with a credit card, he says.
"Here it's 'What is your social security number'." Explanations that you work for a NZ-US firm do not seem to work.
In Canada, the key learning has been to think bigger and more expansively, and Lynch is bringing this mindset to LA.
"You do need to do that to strive and survive, says Lynch. "And let your character adapt to fit the scene."